Images
Hover to zoom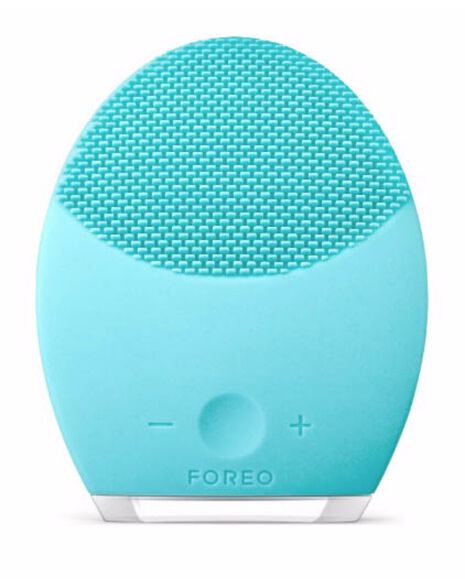 Product Description

Product Description

The revolutionary designed LUNA 2 is an enhanced T - Sonic™ face brush and anti-aging system that gives you a completely personalized cleansing. The LUNA 2 is now available with four specialized brush types for a tailor-made skin care experience.
Every LUNA 2 facial cleansing brush comes with a 2-Year Limited Warranty and 10-Year Quality Guarantee.
Even softer touch-points are extremely gentle on the skin
Ultra-hygienic silicone is nonporous to resist bacteria buildup
35X more hygienic than standard nylon cleansing brushes*
8,000 T-Sonic (transdermal sonic) pulsations per minute at 2X the power
Delivers the deepest cleansing possible while staying gentle on your skin

Product Reviews

Questions And Answers
Product features

Reveal your skin's youthful radiance
The LUNA 2 goes beyond the standard facial cleansing brush by delivering real skin care results that you – and everyone else – will see. Indulge in a gentle 2-minute daily skin care routine and uncover a more luminous, refined and youthful look.

Enhanced T-Sonic Facial Cleansing
The next-generation LUNA 2 facial cleansing brush utilizes up to 2X the T-Sonic power to gently exfoliate dead skin cells, unclog pores of makeup residue, and remove up to 99.5% of dirt and oil. The LUNA 2 face brush also improves the absorption of your favourite skincare products.

There is a Luna for everyone
The LUNA™ 2 comes in 4 different models, with cleansing brushes tailored to specific skin types. Click below to find out which one is your perfect match.

Step 1: Apply Cleanser
Apply your favourite cleanser. Wet the LUNA 2 and activate its Cleansing Mode.

Step 2: Cleanse
Gently glide the LUNA 2's cleansing surface in circular motions over your face for 1 minute.

Step 3: Rinse
Rinse and dry your face. Apply skincare products, if desired.

Step 4: Anti Aging
Activate the LUNA 2's Anti-Aging Mode. Press its anti-aging surface onto wrinkle-prone areas for a total of 1 minute.