Images
Hover to zoom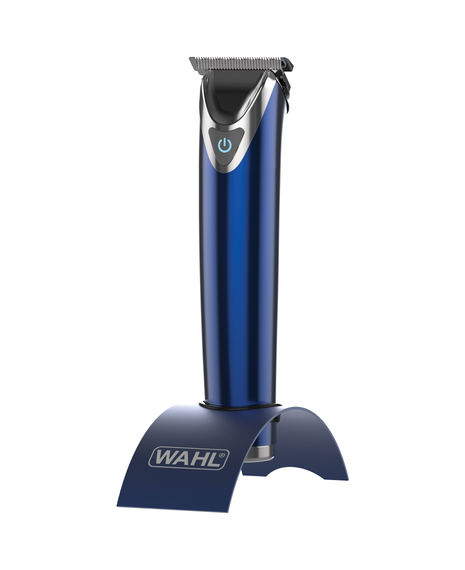 Product Description

Product Description

Hair, Beard, Body Trimmer / Shaver Groomer


This elegant design, stainless-steel trimmer comes with a slick matching storage stand and offers a stylish grooming solution. This all-in-one groomer includes 4 detachable heads (T-Blade, Detail Trimmer, Detail Shaver, Ear/Nose Detailer) made from our ground precision blades.


Providing a cutting length of 0.5mm to 25mm with the attachment combs and 6-position Acculock guide, this trimmer is all you need to complete your look!

Hair, Beard, Body Trimmer / Shaver Groomer, comes with 4 detachable rinseable heads:

1. T Blade
Ideal for hair cutting, edging and shaving

2. Trimmer Blade
Ideal for body grooming and for grooming stubble to a full beard

3. Detail Shaver
Ideal for shaving crisp, smooth lines

4. Ear & Nose Trimmer

Ideal for removal of unwanted ear and nose hair

• Washable blades
• Standard blade guide combs: 1.5mm, 3mm, 4.5mm, 2-12mm
• T-blade guide combs: 3mm, 6mm, 10mm, 13mm, 16mm, 19mm, 22mm 25mm
• Cord/Cordless operation
• 4-hour run time / 1-minute quick charge
• Smart LED charge indicator
• Made in USA
• 60-day money back guarantee
• 2 Year Warranty

Kit includes

Blue Trimmer, T-Wide Blade Attachment, DetailShaver Attachment, Personal Trimmer Attachment, Trimmer Stand, Carry Case, 12 Guide Combs, Blade Oil & Cleaning Brush.

Make your trimmer last
Help maintain the longevity of your trimmer by using the cleaning brush provided and regularly oiling the blades.


Product Reviews

Questions And Answers
Product features

T-Blade
Ideal for hair cutting, edging and shaving.

Trimmer Blade
Ideal for body grooming, stubble to a full beard grooming, sideburns and necklines.

Detail Shaver
Ideal for shaving crisp, smooth lines. Use this attachment for fine detailing and touch-ups.

Ear & Nose Trimmer
This Rotary head attachment is ideal for removal of unwanted ear and nose hair.

Detachable, rinseable heads
Removable blades allow you to rinse them under water for a quick and easy clean.