Images
Hover to zoom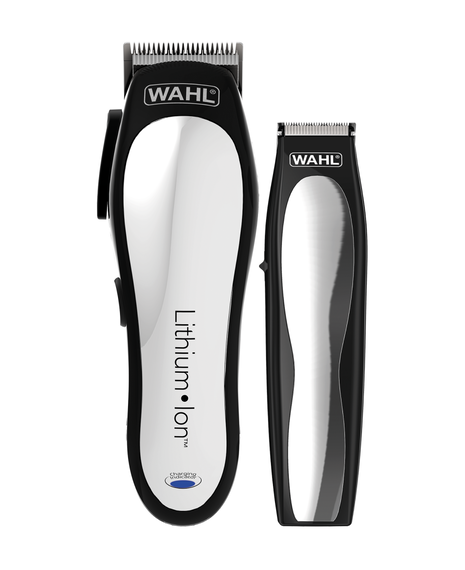 Product Description

Product Description

It can be used with or without the cord, offering freedom of movement with a 120-minute cordless run time. The adjustable taper lever provides a wider variety of cutting lengths and makes it easy to select and lock in the length you need. The cordless trimmer is battery operated and is designed for cleaning up necklines, touching up sideburns and trimming around the ears. You'll be amazed at how easy it is to cut your hair at home with this combo!

Kit includes: Lithium Ion Cordless Clipper, Cordless Trimmer, 10 guide combs, right ear taper, left ear taper, eyebrow trim guide, ear trim guide, clipper guard, trimmer guard, barber cape, 2 hair clips, 2 combs, charger, scissor, blade oil, cleaning brush, soft storage/travel case, hair cutting guide.

Cordless Clipper

Lithium-ion power gives 120 minutes of runtime on a full charge
LED charging indicator light
Ergonomic design: 360-degree ease of movement
50% more cutting power for superior cutting performance
Quick charge system: 15mins charge provides 12mins runtime
Adjustable taper lever allows multiple cutting lengths
10 guide combs (1.5mm, 3mm, 4.5mm, 6mm, 10mm, 13mm, 16mm, 19mm, 22mm, 25mm)
Left & Right ear taper
Eyebrow and Ear Trim Guide
All accessories included: clips, combs, scissor and barber cape
Made in USA
2 Year Warranty

Cordless Trimmer

2 x AA battery operated
Ergonomic design – light and easy to hold
Sharp precision trimmer for unbeatable results
Clean up necklines, touch-up sideburns and trim around the ears

Make your clipper and trimmer last:

Help maintain the longevity of your clipper and trimmer by using the cleaning brush provided and regularly oiling the blades.

Product Reviews

Questions And Answers
Product Code
WA79600-2112
Product features

Lithium-ion technology
Twice the amount of power and 3 times the run time of a normal trimmer, this technology will give you quality results!

Taper lever
The adjustable taper lever is perfect for blending and easily changing between multiple cutting lengths.

10 guide combs
Ten additional guide combs to give you cutting lengths of 1mm to 25mm to cater to any style!

Clipper & trimmer
Don't worry about purchasing all the extra stuff. This kit comes with a clipper, trimmer and all accessories needed to complete your look!