Images
Hover to zoom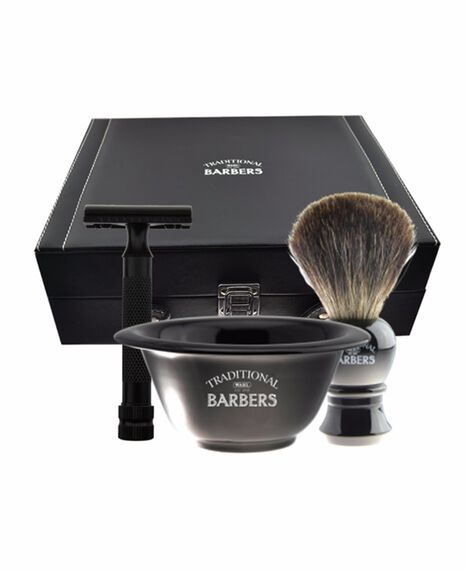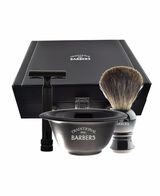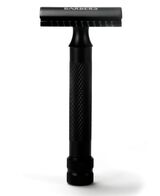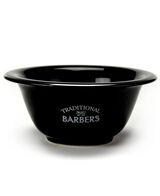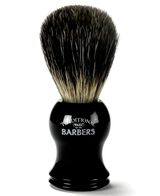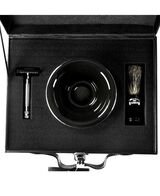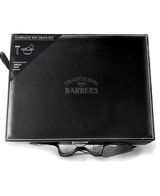 Product Description

Product Description

The classically stylish range of Traditional Barbers products from Wahl have been designed to take shaving from a chore to a luxurious and classy experience. Traditionally handmade for the professional barber, the product is designed to perform at the optimum level and captures the essence and heritage not only of the Wahl brand, but of the Traditional Barber Trade itself.

We recommend Badger hair shave brushes for the most enjoyable shave and best results. Badger brushes are softer than many other materials and have the ability to retain more water than other hair types. The Badger Brush is ideal for exfoliating and lathering traditional soaps and creams.

This kit also comes with a Double Edge Safety Razor that offers a close shave and less maintenance than a straight edge blade. They have a proactive guard positioned between the edge of the blade and the skin to reduce the chance of cutting yourself when shaving.

Say goodbye to cheap gel's or cream propellant's that may have harsh chemicals and start looking after your skin by mixing natural soaps and creams into the large mixing bowl provided in this gift set.

Store your set neatly away or get it ready for travel in the stylish case it comes in!

Kit contains: Badger Brush, Double Edge Safety Razor, Stainless Steel Shaving Bowl, Case.

4-piece set
100% handmade Badger Brush
Brush helps to exfoliate and lather skin
Double Edge Safety Razor provides a close, smooth shave
Large mixing bowl
Stylish case for storage or travel
Includes: Brush, Razor, Bowl and Case

Product Reviews

Questions And Answers
Product Code
TB-SAFERAZCASE
Product features

Badger Brush
Badger Brush to give you the most enjoyable shave and best result possible.

Safety Razor
Double Edge Safety Razor provides you with one of the closest shaves giving you a smooth finish.

Mixing Bowl
Provided in this set is a stylish mixing bowl to give you a true Traditional Barbers experience.

Storage Case
Keep your set safe by storing it in the case it comes with! This makes it great for travel as well.