Images
Hover to zoom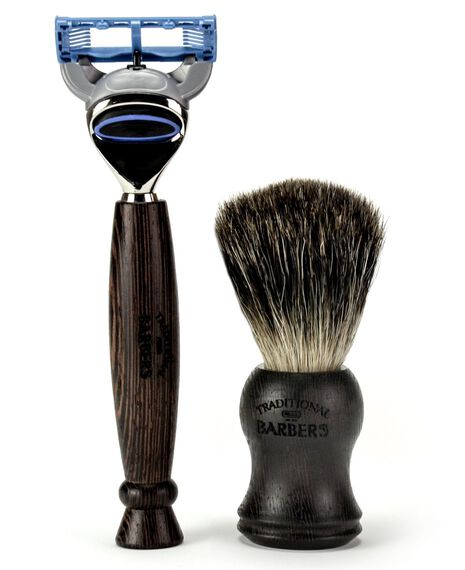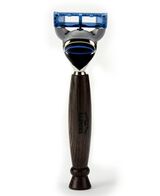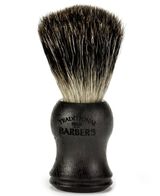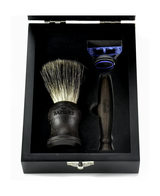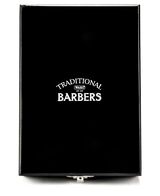 Product Description

Product Description

The classically stylish range of Traditional Barbers products from Wahl have been designed to take shaving from a chore to a luxurious and classy experience. Traditionally handmade for the professional barber, the product is designed to perform at the optimum level and captures the essence and heritage not only of the Wahl brand, but of the Traditional Barber Trade itself.c

We recommend Badger hair shave brushes for the most enjoyable shave and best results. Badger brushes are softer than many other materials and have the ability to retain more water than other hair types. A Black Badger Bristle Brush is ideal for the newcomer to wet shaving as the stiff backbone nature of the bristle works wonderfully will with traditional soaps and creams. This Traditional Barbers Shave Brush is made from 100% Natural Badger Hair.

The brush is accompanied by the beautifully balanced Traditional Barber's Cartridge Shaving Razor, which allows for maximum control and effectiveness when shaving. This handle is suitable for a standard Gillette Fusion or ProGlide cartridge. Cartridges are not included with this product.

Store your set neatly away or get it ready for travel in the stylish case it comes in!

Kit contains: 100% Pure Badger Brush, Wenge Wood Cartridge Shaving Razor, Storage/Travel Case.

3-piece set
Designed with Wenge Wood
Black Badger Brush exfoliates and lathers skin
Cartridge Shaving Razor provides a close, smooth shave
Stylish case for storage or travel
Includes: Brush, Razor and Case

Product Reviews

Questions And Answers
Details
https://www.shavershop.com.au/wahl-traditional-barbers/wenge-wood-gift-set-with-black-bristle-brush-008768.html
Product features

Badger Brush
100% Black Badger Brush to give you the most enjoyable shave and best result possible.

Shaving Razor
Cartridge Shaving Razor provides you with a close shave, giving you a smooth finish.

Storage Case
Keep your set safe by storing it in the case it comes with! This makes it great for travel as well.

Traditionally Barber
Our Traditional Barbers range takes shaving from a chore to a luxurious & classy experience.