Images
Hover to zoom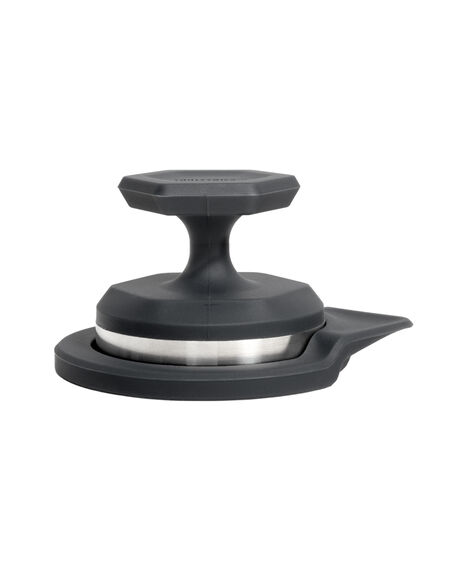 Product Description

Product Description

Help reduce swelling and puffiness around your eyes with the Tooletries Endswell. Featuring a custom silicone handle and hygienic mat, this combat-sports-inspired stainless steel facial iron is designed to help reduce dark circles, and aid in a smooth, toned and more lifted appearance to your skin.

Endswell with Silicone Mat:

Designed to harness the anti-swelling properties of cold metal and compression.
Helps improve circulation which, in turn, firms and brightens skin.
Stimulates lymphatic drainage which helps in decreasing puffiness.
Helps to distribute skincare products deeper into the epidermis.
Helps with congestion by clearing the sinuses.
Comes with a unique custom silicone handle and hygiene mat for comfortable application and ease of storage.
Is designed to be stored in the fridge for optimum performance.

How to use:

Eyes - Press under each eye, moving from inside to out. Repeat 10-15 times.
Jawline - Press from chin to ear, along your jawline. Move closer to your cheekbone with each stroke.
Forehead - With vertical strokes only, press upwards from eyebrows to hairline. Repeat across entire forehead.
Eyebrows - Press across the entire length of your eyebrow, from inside to out. Repeat on the opposite side.

Store in the fridge for an optimal cooling sensation. Applying cold also helps increase the effect of de-puffing, tightening pores, and reducing swelling.

Product Reviews

Questions And Answers
Details
https://www.shavershop.com.au/tooletries/the-endswell-%7C-facial-tool-011959.html
Frequently bought with this item
Product features

Combat Sports Inspired
Features a custom silicone handle, hygiene mat, and medical grade stainless steel.

Deeper Infusion
Helps distribute skincare products deeper into the skin. Can also help with congestion by clearing the sinuses.

Cooling Sensation
Store in the fridge for an optimal cooling sensation. Applying cold also helps to increase the effects of de-puffing, the tightening of pores, and reduction of swelling.

Help Reduce Swelling & Puffiness
Helps decrease puffiness by stimulating lymphatic drainage. Helps to improve circulation, which can make your skin brighter and firmer.