Images
Hover to zoom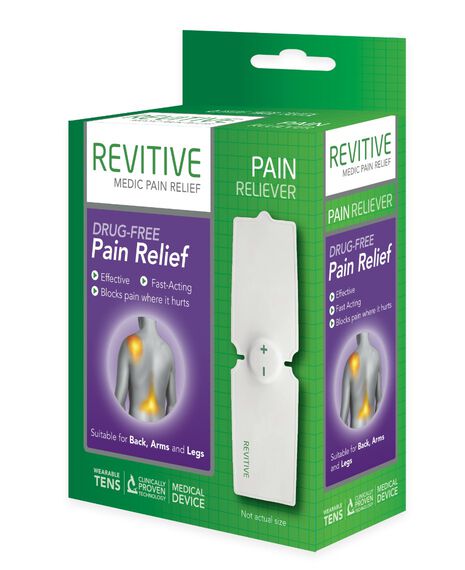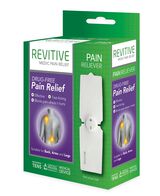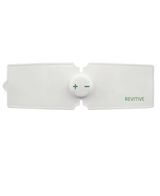 Product Description

Product Description

Revitive - Pain Reliever is a portable drug-free non-invasive medical device which provides fast-acting and ongoing pain relief by using TENS Technology that blocks the pain signal and stimulates the release of endorphins (the body's natural pain killer). In clinical trials TENS has been shown to significantly reduce pain and is widely recommended by pharmacies.

Directions for use

• Place the device onto the chosen area, gently pressing the adhesive pads against the skin
• Press and hold + button for 3 seconds to power the unit on and listen for the beep
• Set the Intensity Level using + and -
Revitive medic pain Relief will turn off automatically after 20 minutes


Storage and disposal

Always place the blue plastic protective liners back onto the gel pads
Store Revitive in a dry, dust free and cool location, away from direct sunlight
If Revitive will not be used for more than 20 days, remove the battery
Keep out reach of the children

Prodict warnings & contraindications

Consult with your health care professional before use.

Do not use if
• fitted with an electronic implanted device such as a heart pacemaker or
Automatic Implantable Cardioverter Defibrillator (AICD)
• Have a hostory of heart problems
• Have suspected or diagnosed epilepsy
• you are pregnant

Always read the label.Use only as directed. Gel pads should be replaced regulary. If you are uncertain about the cause of your symptoms or your symptoms persist, please contuct your healthcare professional

Common ailments

Revitive - Pain Reliever may provide .Temporary relief of lower back pain
. Relief of chronic elbow or shoulder pain caused by injury or overuse;
. Relief of chronic pain in the knee caused by osteoarthritis;
. Relief of chronic neuropathic pain; and
. Temporary relief of post-surgical pain in the knee



Product Reviews

Questions And Answers
Product Code
3164-3160AE-AU
Product features

Wearable
Use anywhere, anytime for on-the-go relief. No cords, no charger.

TENS Technology
Technology widely used by healthcare professionals

Larger size
Its extra width and length (25cm x 7cm) ensures maximum relief and can also be applied to bigger areas, lower back or shoulders.

Drug Free
Using TENS technology REVITIVE Pain Reliever is drug-free - so it's suitable for regular usage, without risk of side-effects.

Discreet
Thin slender design makes it virtually unnoticeable, it's silent and has no vibration.

Fast-acting
So you can get back to doing the things you love.