Images
Hover to zoom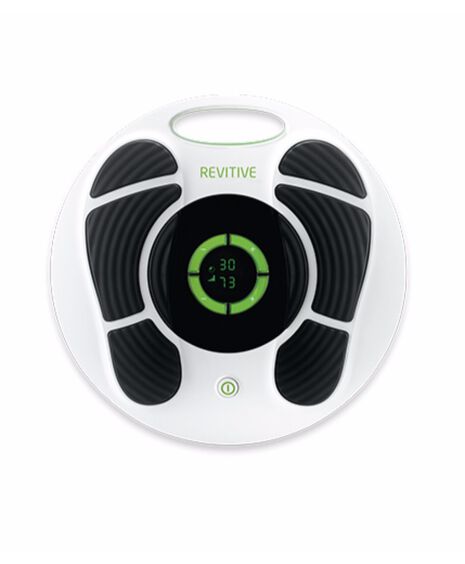 Product Description

Product Description

Revitive Circulation Boosters are specially designed to be very easy to use, suitable for people of all ages.

Product Reviews

Questions And Answers
Product features

Improve Circulation
Revitive is designed to: Reduce swollen feet and ankles, Alleviate discomfort in the lower legs & Improve leg circulation

99 Intensity Levels
With 99 intensity levels Revitive can be adapted to meet the widest range of circulation needs. This range of intensity levels makes Revitive suitable for everyone, including those with poor circulation.

New Advanced IsoRocker
The new advanced IsoRocker allows a greater range of ankle joint movement, replicating heel-toe raises, as the leg muscles contract and relax. This rocking action allows moverment of the ankle joint, without placing undue pressure on legs and feet.

15 Stimulation Waveforms
To help avoid muscle habituation (muscles start to contract less effectively when repeatedly doing the same thing) these waveforms, each with a different pattern, stimulate the muscles in the optimal way throughout each session.

Cordless Freedom
Use Revitive where it suits you. To give greater freedom, Revitive is rechargable (lithium ion battery) so does not have to be plugged in during use. No more awkward cables or having to sit in an uncomfortable chair, just to be near a plug socket.

Adjustable Timer
The timer on Revitive runs for 1-60 minutes, so you can adjust the timing, up or down - or add on a few minutes to your usual session, for the time you missed when you got up to answer the door! Can be operated via a remote control or operated manually.

Electrode Body Pads
Pain doesn't only affect the legs and feet, which is why Revitive includes a pair of Electrode Body Pads to target other areas of the body, such as back, shoulders, and arms.