Images
Hover to zoom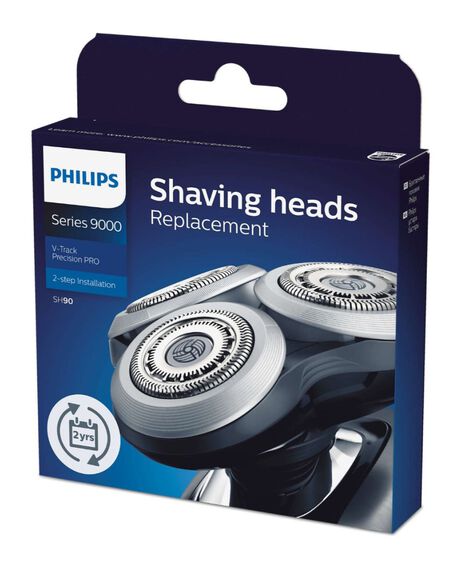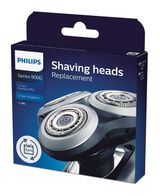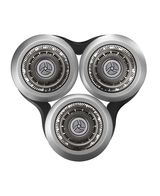 Product Description

Product Description

Reset your shaver to new
Change heads every 2 years for best results
V-Track Precision Blades PRO
Fits S9000 (S9xxx)
Fits Star Wars Shaver SW97xx
Fits Star Wars Shaver SW67xx

Product Reviews

Questions And Answers

Series 9000 Head
Product features

The easiest way to keep your shaver at best
The upgraded solution makes the maintenance of your Philips Shaver easier than ever. This new format will allow you to install the new shaving heads in just two steps, facilitating thorough cleaning of the shaver and optimizing your daily shave.

Replace your shaving heads in just two steps
The latest Philips shavers have an inbuilt replacement reminder in the form of a shaving unit symbol. This symbol will light up and indicate you when to replace shaving heads.

Easy to replace heads
1. Pull the shaving head holder off. 2. Replace the shavings heads with new ones. 3. Reattach the shaving head holder. 4. To reset the shaver, press and hold the on/off button for more than 5 seconds.

Reset your shaver to new
To get back to 100% performance, replace your shaving heads every 2 years.