Images
Hover to zoom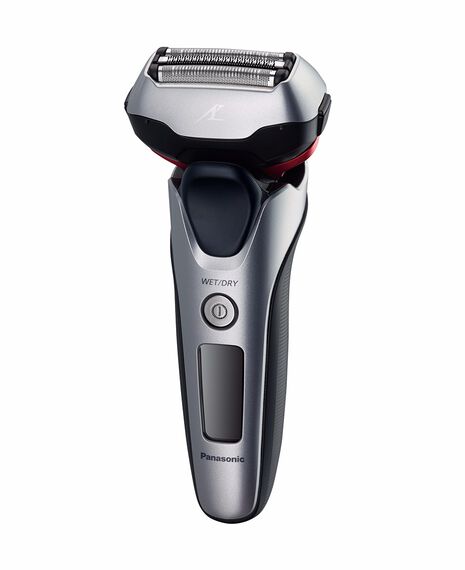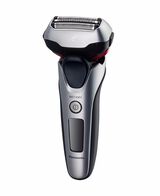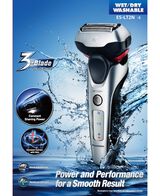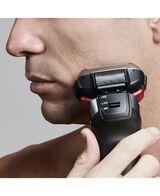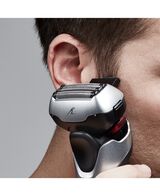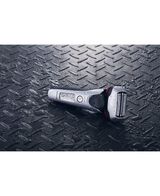 Product Description

Product Description

Multi-Flex 3D Head
The 3D multi-flex pivot head hugs your face, staying in close contact with your skin. The suspension mechanism allows to multi-dimensional movement of the shaver.

Fast, Powerful Motor
The 13,000 cpm linear motor loses no power and misses no whiskers even when shaving heavy beards.

Gentle on skin
The Multi-flex 3D head avoids needing to use excessive pressure on hard to shave areas, meaning you put less burden on your skin.

Sharp & Close
With 3-blade multi-fit arc blade technology and the 30⁰ cutting edge of the inner blade means you get a cleat cut even on tough beards

3 Blade Cutting System
Using two distinct foil patterns in combination to capture stubborn and long whiskers

Shaving Sensor
Detects you beard density and automatically adjusts motor speed to provide a gentle, effective shave experience and reduces skin irritation.

Replacement Cutter: WES9068
Replacement Foil: WES9089

Product Reviews

Questions And Answers
Product Code
ES-LT2N-S841
Product features

Multi-Flex 3D Head
The 3D multi-flex pivot head hugs your face, staying in close contact with your skin. The suspension mechanism allows to multi-dimensional movement of the shaver.

Fast, Powerful Motor
The 13,000 cpm linear motor loses no power and misses no whiskers even when shaving heavy beards.

Gentle on skin
The Multi-flex 3D head avoids needing to use excessive pressure on hard to shave areas, meaning you put less burden on your skin.

Sharp & Close
With 3-blade multi-fit arc blade technology and the 30⁰ cutting edge of the inner blade means you get a cleat cut even on tough beards

3 Blade Cutting System
Using two distinct foil patterns in combination to capture stubborn and long whiskers.

Shaving Sensor
Detects you beard density and automatically adjusts motor speed to provide a gentle, effective shave experience and reduces skin irritation.