Images
Hover to zoom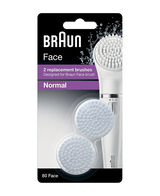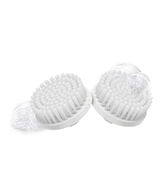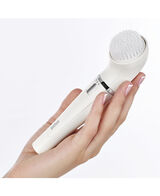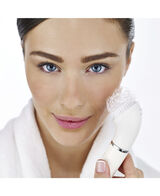 Product Description

Product Description

The Braun Face brush refill is specially designed for use with the Braun Facial Cleansing brush.
With 10,000 micro-bristles, the Braun brush refills remove make-up and impurities for clean, radiant skin.
It is recommended to change the refill every 3 months, to maintain top performance and hygiene.
The Braun Facial Cleansing Brush Refills cleanse pore deep to remove make-up and impurities up to 6x better than manual cleansing.

Product Reviews

Questions And Answers
Product features

Step 1
Before using Braun Face rinse the brush and moisten your face. This will help the brush glide more easily over your skin.

Step 2
Apply your favourite soap, gel, cleansing milk or scrub onto the brush. Alternatively, you can apply this directly to your wet face.

Step 3
Switch on the brush and create circular motions while applying gentle pressure on your skin. Start with your forehead and move down to the T-zone, cheeks and chin. The facial cleansing brush can also be used on the neck and décolleté.

Step 4
Once complete just rinse and dry your face. To clean the brush, just rinse it with running water and leave it to dry. Braun recommends changing the brush head every 3 months to maintain top performance and hygiene.