Sharper Image - Find The Right Massager for You
Jul 21. 2022 by
Shaver Shop Team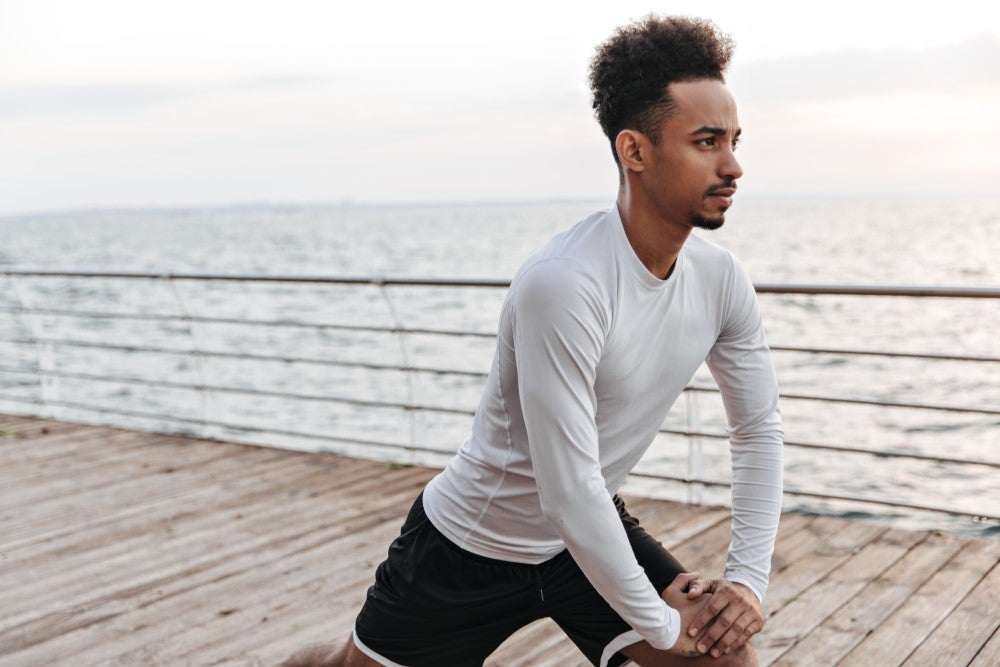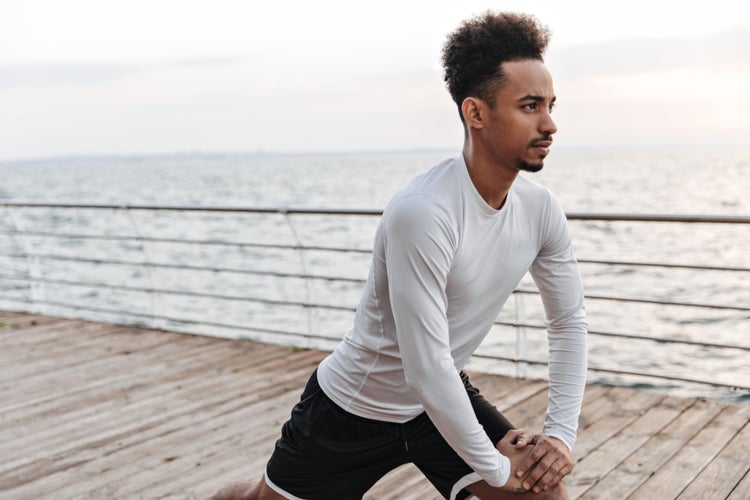 Sharper Image is reinventing massage at home and on the go for recovery that stands out. Whether you're working out hard, or just had a long day at work, your relaxation deserves just as much focus. We are very excited to bring you the best in the Sharper Image wellness range with our best sellers below.
Deep Tissue Percussion PRO Massage Gun and Deep Tissue Percussion Massage Gun
Reduce your downtime and get back in the game faster with the Sharper Image Deep Tissue Percussion PRO Massage Gun and Sharper Image Deep Tissue Percussion Massage Gun. Deep tissue percussion massage helps break up lactic acid between workouts for quick recovery.
These cutting-edge massagers use powerful percussion massage to target knots and build-up in muscles. The whisper-quiet drive and low-vibration ergonomic handle make this the most comfortable massager around. Plus, they are fully customisable with interchangeable nodes for pinpoint precision, wide coverage, or any focus between while multiple massage intensities match your body's needs.
Both models come with the following attachments - Ball, flat, bar, fork and cone. However, the PRO model has an additional round attachment which is perfect for small muscle groups.
Customise the intensity of the massage by choosing the speed that is best for you and the area you are treating. The standard model has 3 speeds ranging from 1400RPM to 2200RPM whereas the PRO model offers 6 speeds from 1200RPM to 2700RPM. Lower speeds can be used for warming up muscles or for more sensitive areas. Higher speeds can be used for deep, tight knots or very stiff muscles.
Both the PRO model and Standard model feature:
Deep Tissue Percussion Massage
Whisper Quiet Technology
4.5 Hours of battery life
Carry Case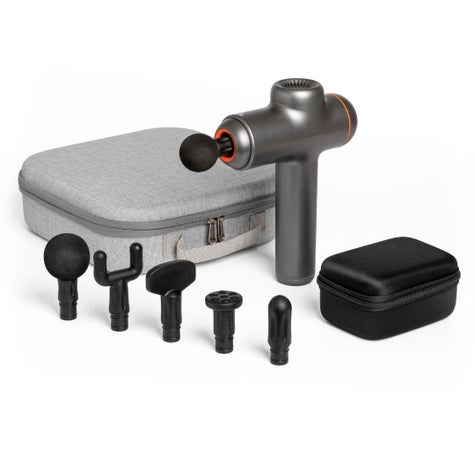 Deep Tissue Percussion PRO Massage Gun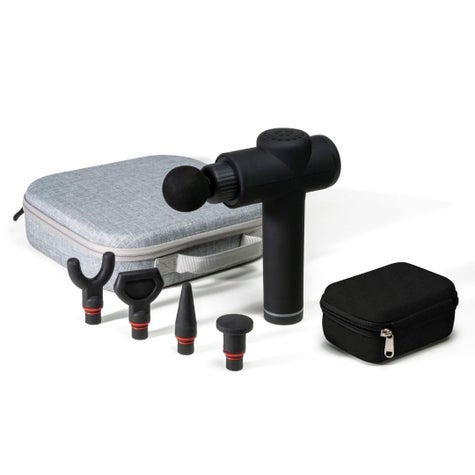 Deep Tissue Percussion Massage Gun
Multi-Function Shiatsu Full Body Cordless Massager
Indulge in a therapeutic massage without going to the spa. We know that you can carry tension anywhere - not just in your neck and back. The Multi-Function Shiatsu Full Body Cordless Massager can be used to target sore feet, calves, thighs, lumbar/lower back, and more. The rotating nodes grip your tired muscles and tight knots, giving optimum pressure to loosen your body.
Features:
Wireless & Rechargeable – take your massage on the road, wherever! Don't worry about replacing batteries, just plug it in and charge
Shiatsu – Massage tense and aching muscles with deep shiatsu kneading
Adjustable - Different intensity modes built-in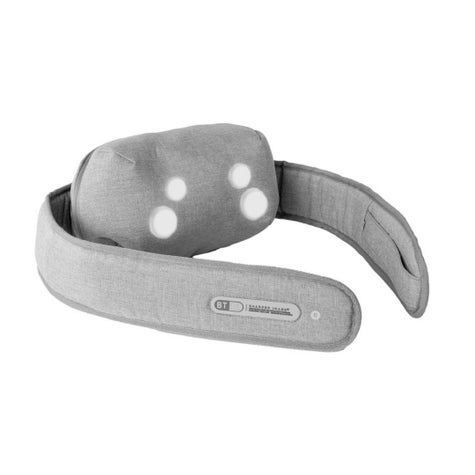 Neck and Back Shiatsu Heated Massager - NEW & EXCLUSIVE TO SHAVER SHOP!
Long day at the office? Hours spent working in the garden? Unwind and relax with the new Sharper Image Neck and Back Shiatsu Heated Massager, which provides a deep tissue kneading action to work muscles and provide a relaxing sensation.
Features:
Soothing Heat - Add a soothing warmth to your massage with the optional heat mode. This advanced function transfers heat to your muscles, helping to release tension and relieve tightness.
Built-in Arm Straps - Adjust the pressure and intensity with the built-in arm straps. Dig deeper into knots and sore pain points by pulling on the straps. You can even loop the massager around your feet and pull for an amazing foot massage.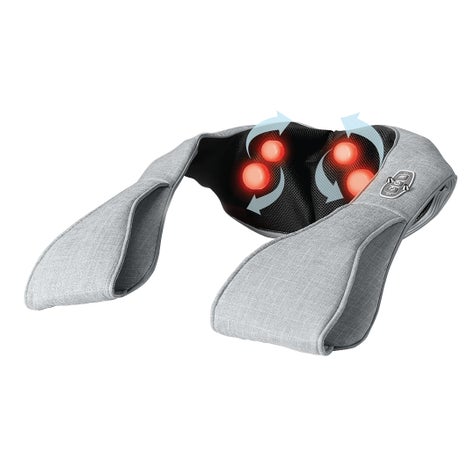 Mini Vibration Massager
Incorporate a relaxation session in-between your busy schedule with the Mini Vibration Massager. The soft vibration is ideal to use on your back, neck, arms to legs for an all-over body massage! Just press the smooth silicone massage against your skin and it will help relieve tight muscles. Perfect for the car or gym bag.
Features:
3 massaging legs
Compact and portable
Adjustable strength
Non-slip surface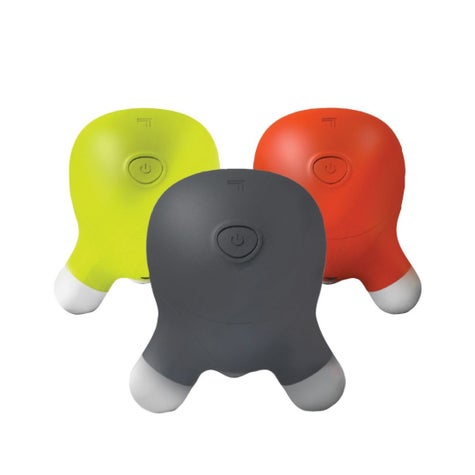 There is a reason why Sharper Image has recently been named the #1 wellness brand in the USA (NPD Data 2021), so why don't you treat yourself, or a loved one, to the experience that each of our massagers has to offer. There is something for everyone, and for every occasion. Whether you have seen these items featured on Channel 9's The Today Show, or in-store, one thing is for sure, you will not be disappointed with your experience.
Shop the range of Sharper Image, here.