How To: Create a DIY Beauty Pamper Day
May 15. 2020 by
Shaver Shop Team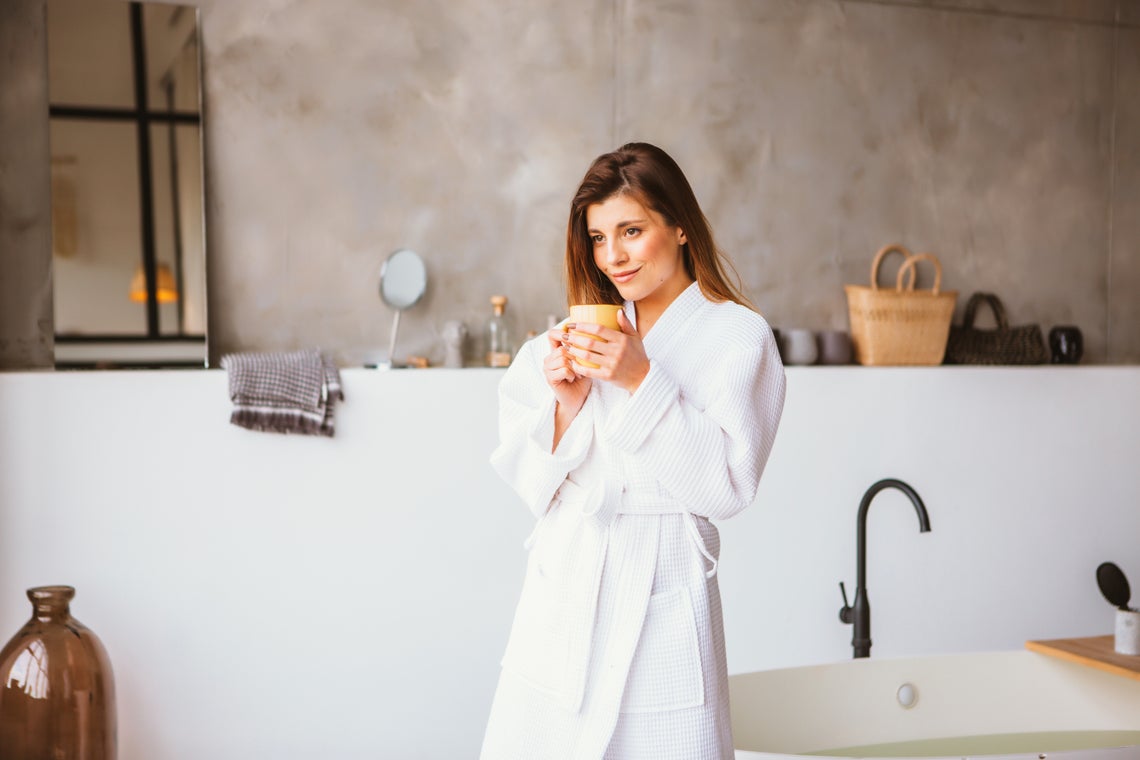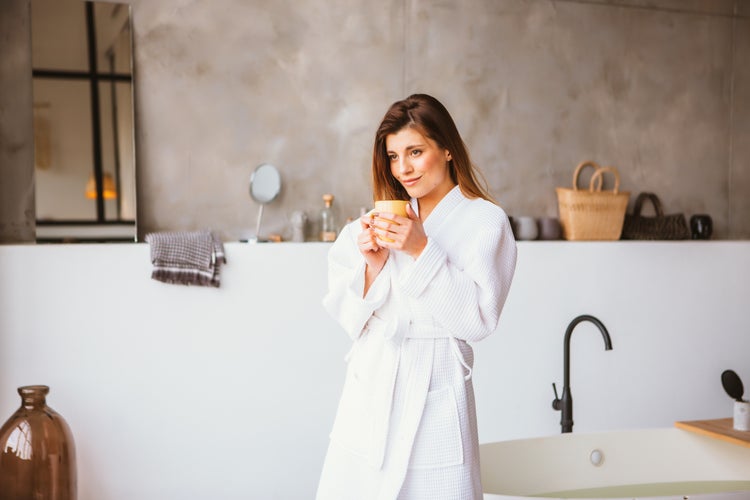 Your go-to salon or day spa may not be open, but that doesn't mean we have to go without pampering ourselves. Now more than ever we should treat ourselves and our body to not only relax but also feel and look great. We have pulled together some of our favourite pamper products for a DIY spa day at home.
Setting the right atmosphere in your home is key for a relaxing experience. Turn your phone to silent and remove all screens from the room, the less distractions the better! Put on your favourite relaxation sound track or playlist and have a hot shower or bath to soften the skin and relax the body.
DIY Facial
Keeping your skin clean and exfoliated is the key to a glowing complexion. The LumiSkin Kasi Sonic Beauty Device is great for moving that deep down dirt. The device heats up, opening your pores and vibrates over the skin helping to clear pores and lift and firm your face. Your skin will feel revived and fresh. Microdermabrasion's are also a great way to turn over dead skin by removing dead skin cells and stimulating the new skin layer. The Homedics Radiance Microdermabrasion System does just this. Each microdermabrasion device features a salon grade diamond tip with 4 intensity levels for both maximum comfort and effectiveness. The LED level indicator allows you to adjust the intensity setting to suit individual needs. Your skin will look healthier and feel firmer with an overall improvement in your skins texture.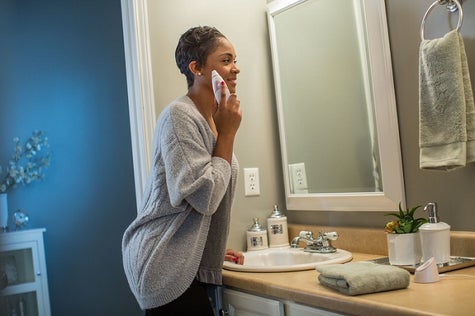 DIY Facial Grooming
Now our skin is glowing and revived it's time to clean up those unwanted eyebrow hairs and prime your eyelashes. The Flawless Finishing Touch Brows device allows you to remove hair instantly and painlessly without having to head to the experts. Simply follow the natural curve of the brow with the device to shape and groom the area. It even has a built in LED light, so even the tiniest of hairs can be tamed.
To define the eye area further why not curl your lashes to make the eye look more open, big and beautiful. The True Glow Heated Eyelash Curler instantly adds lift and volume to the eye area, curling your lashes from root to tip. This easy on the go device can be used time and time again and is perfect for that quick touch up.
DIY Body Cleanse
Don't forget that pampering our skin shouldn't just stop at our face, our whole body deserves to be treated also. The Braun SensoSmart Silk-épil 9 Epilator Kit includes SensoSmart pressure sensor technology to guide your epilation and remove even more hair in one stroke. It comes with a deep massage pad to improve skin tone and two body exfoliation brushes to help reduce ingrown hairs. With 13 extras, including a shaver and trimmer for sensitive areas, this device will leave your body feeling fresh, clean and alive.
The final step in our DIY pamper is a pedicure. First step is to soak your feet in a bath of warm soapy water to soften the skin. You can use a laundry bucket or take it up a notch with the Homedics Bubble Spa Elite Footbath. The bubbles rejuvenate tired and overworked feet, you'll be relaxed in no time. Whilst you're enjoying that, you can pop the Wahl Shiatsu Massage Pillow behind you to experience a powerful heated circular massage from 4 deep-kneading Shiatsu massage nodes – bliss! Last but not least, use the Scholl Velvet Smooth Express Pedi which has a unique roller head with diamond crystals to remove hard skin and leave your feet silky smooth.
Now it's time to put your feet up, have a nice detoxifying cup of herbal tea and relax.