Images
Hover to zoom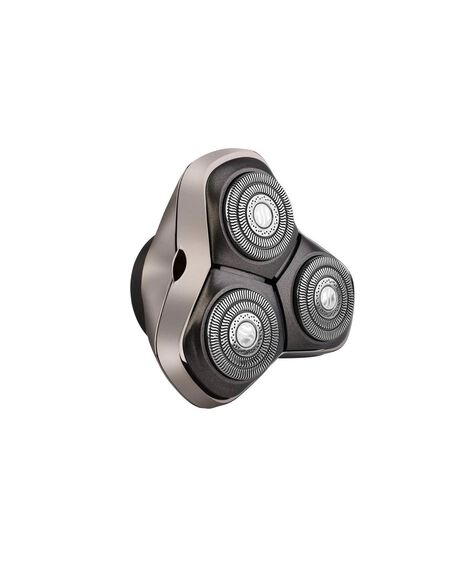 Product Description

Product Description

Skull Shaver PRO next-generation 3 head blades let you shave faster and in tighter areas than previous designs. The smaller blade profile more closely conforms to tightly contoured areas such as your chin or jawline.

The Baron PRO 3 replacement blade features three cutting rings per shaving head: two with S-shaped openings, and one cutting ring with dots. Those with sensitive skin and fine hair will love this style. The multi-directional rotary shaving heads let you shave in any direction. Shave up, down, left, right, whatever works best for you and for best results, we recommend shaving in small circular motions.

Product Reviews

Questions And Answers
Details
https://www.shavershop.com.au/skull-shaver/baron-pro-3-head-replacement-blade-011884.html
Frequently bought with this item
Product features

Exceptional Contouring
PRO 3 blades perfectly contour to your head and face while shaving: each blade floats independently, allowing 360° of contouring. The floating blades are mounted in a flexing head that automatically adjust around curves. This flexibility gives you better coverage - faster shave with no irritation!

Superior Performance
Skull Shaver PRO blades are made from premium hypo-allergenic Japanese stainless steel, which provides an extremely sharp edge while providing a long lifetime. Keeping the precision blades clean will also provide you with better performance and a longer blade lifetime.

No Irritation
PRO 3 blades provide an extremely safe shave while minimising skin irritation. As one of the biggest sources of irritation is pressing too hard, Skull Shaver PRO blades are spring-loaded, designed to retract into the housing if pressed too hard. This helps to greatly reduce irritation.

Deeper Cleaning
The availability of deeper cleaning extends blade life and keeps your shaves as smooth as day one. Removable PRO blades come off in a snap making it easy to give your blades a deep clean inside and out.

Less Mess
Due to the built-in vacuum technology, Skull Shaver PRO blades capture hair inside their large shaving chambers. Hair stays off your skin and shirt so you can always have a clean shave and look your best wherever you go.

Shave Wet or Dry
Next-generation PRO blades work great for shaving both wet and dry. For wet shave use shaving cream, foam, or oil. We recommend wet shaving with shaving cream for the smoothest shave possible.