Upgrading Your Toothbrush: The Features You Didn't Know You Needed
Dec 10. 2020 by
Shaver Shop Team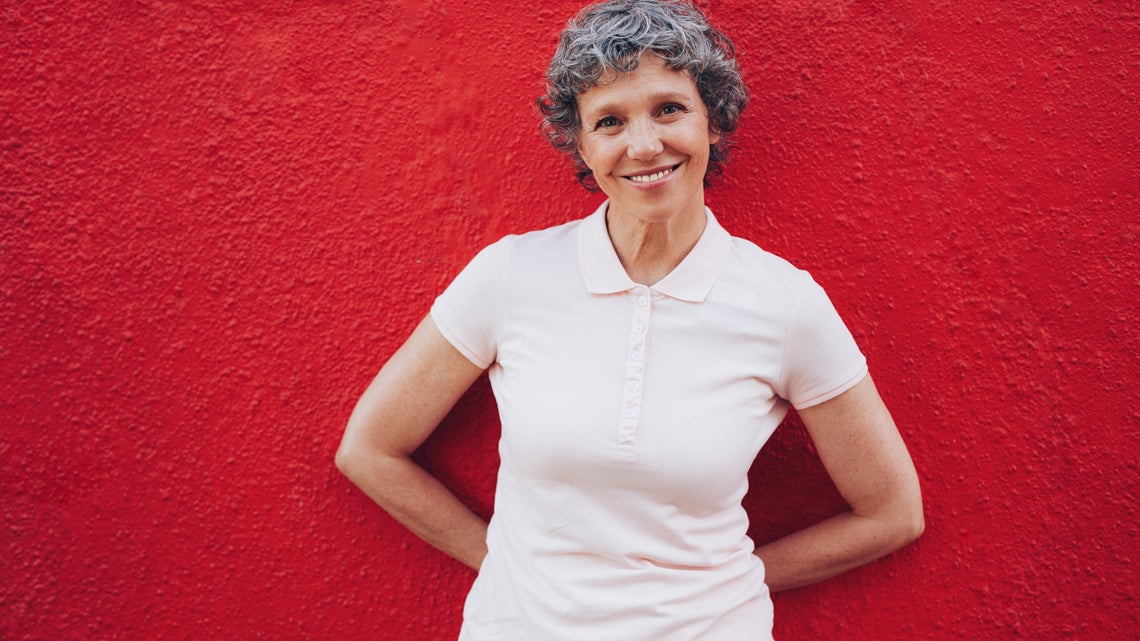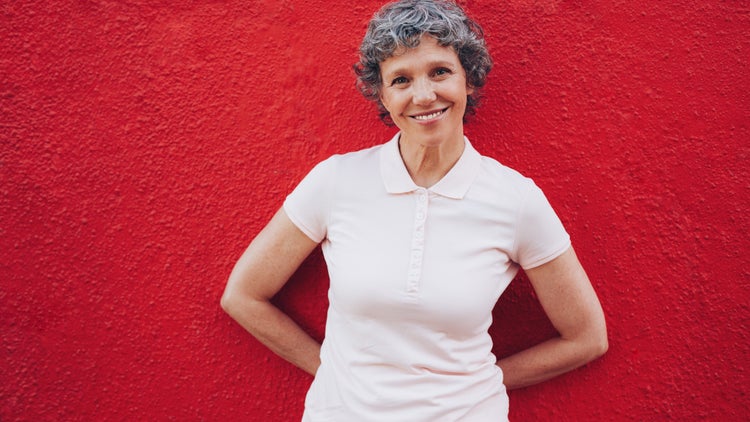 With technology advancing at such a rapid rate, it stands to reason that our toothbrush options have followed the trend. And while you will still find a sea of manual options in the supermarket toothbrush aisle, the electric versions have long been the premium choice. Not only are they easier to use, they also provide better gum protection and superior plaque removal, leading to a healthy, confident smile.
Even electric toothbrushes have advanced significantly over the years, with high-tech functions such as artificial intelligence and Bluetooth included in some models. Let's take a look at four of our top electric toothbrush options to learn exactly why they are worth the investment.
Oral-B Genius AI Electric Toothbrush
We're getting closer and closer to living like The Jetsons with the advent of Oral-B's Genius AI. Powered by artificial intelligence, motion sensors recognise your brushing style and use that information to guide you to a better clean. The model comes complete with six cleaning modes, including teeth whitening, sensitive and tongue cleaning, while the Gum Pressure Control feature will slow brush speed and alert you when you're brushing too hard. It comes with three replacement heads and a clever travel case that can charge your brush and your phone at the same time. Not that your brush will need the extra juice very often – the lithium-ion battery lasts two weeks between charges.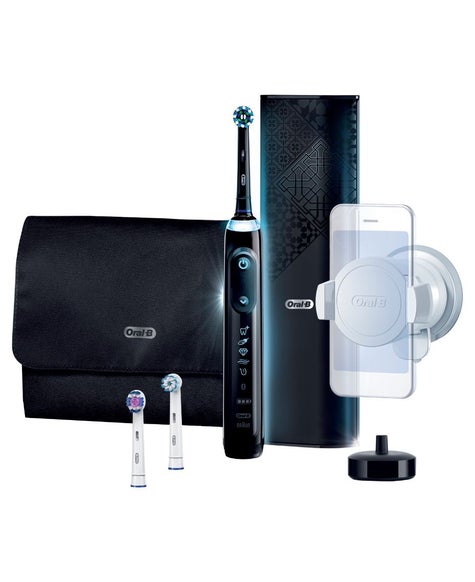 Philips Sonicare ProtectiveClean Whitening Toothbrush
Feel the difference with the Philips Sonicate ProtectiveClean Whitening Toothbrush. Its Smartimer will tell you when to move on to a different part of the mouth, and the brush will let you know if you're using too much pressure, but the real star feature of this model is the DiamondClean brush head. With its densely packed central stain-removal bristles, the unassuming workhorse is clinically proven to whiten teeth in just one week. Plus, the advanced sonic technology pulses water between teeth, offering a superior clean, and BrushSync technology means you'll never be left wondering when to replace your brush head.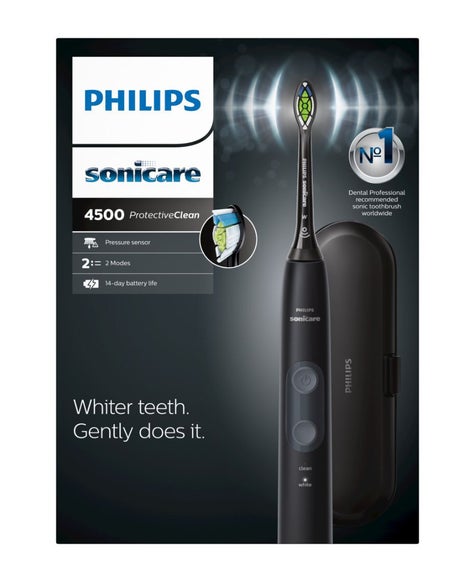 Waterpik Professional Sonic Fusion Toothbrush Water Flosser
Top marks for multi-tasking: the Waterpik Sonic Fusion is the world's first flossing toothbrush. It comes with two patented flossing brush heads and allows you to brush then water floss, or brush and water floss at the press of a button. Importantly, it is clinically proven to be twice as effective as traditional brushing and flossing for removing plaque and improving gum health, not to mention a whole lot easier. There are 10 water pressure settings to ensure user comfort, plus a handy timer and a premium case.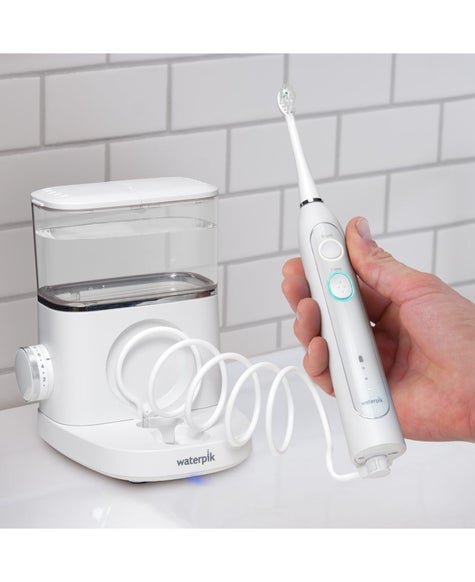 Oral-B Genius 9000 Electric Toothbrush
Genius by name, genius by nature. This is another exceptional model from oral hygiene experts, Oral-B. The Genius 9000 is the only brush with Position Detection, which means 100 per cent coverage. While we're on the subject of 100 per cent, the Genius offers up to 100 per cent more plaque removal than standard manual brushing. The model also features: six different brushing modes, including PRO clean and whitening; pressure control technology; a two-minute timer; a Bluetooth-connected handle; and a dual-charging travel case. Available in four colours, the rose gold colourway doesn't do much for your teeth, but it sure looks good in your bathroom.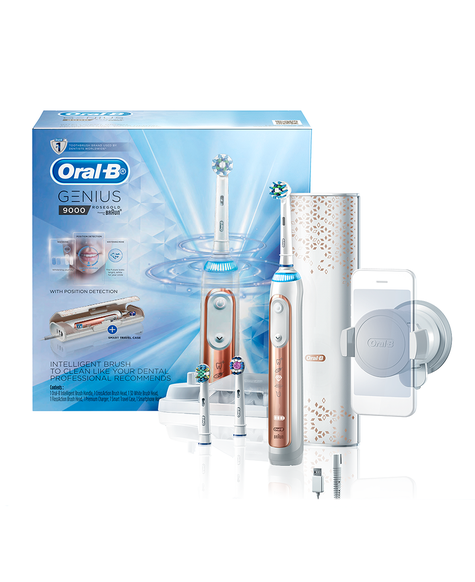 What are you waiting for? You're one click away from upgrading your toothbrush and improving your oral health! Trust us, you won't regret it. For personal advice, visit your nearest Shaver Shop store or call 1300 SHAVER. To shop our entire oral care range, click here.