Discover the Latest in Grooming Technology
Jan 07. 2022 by
Shaver Shop Team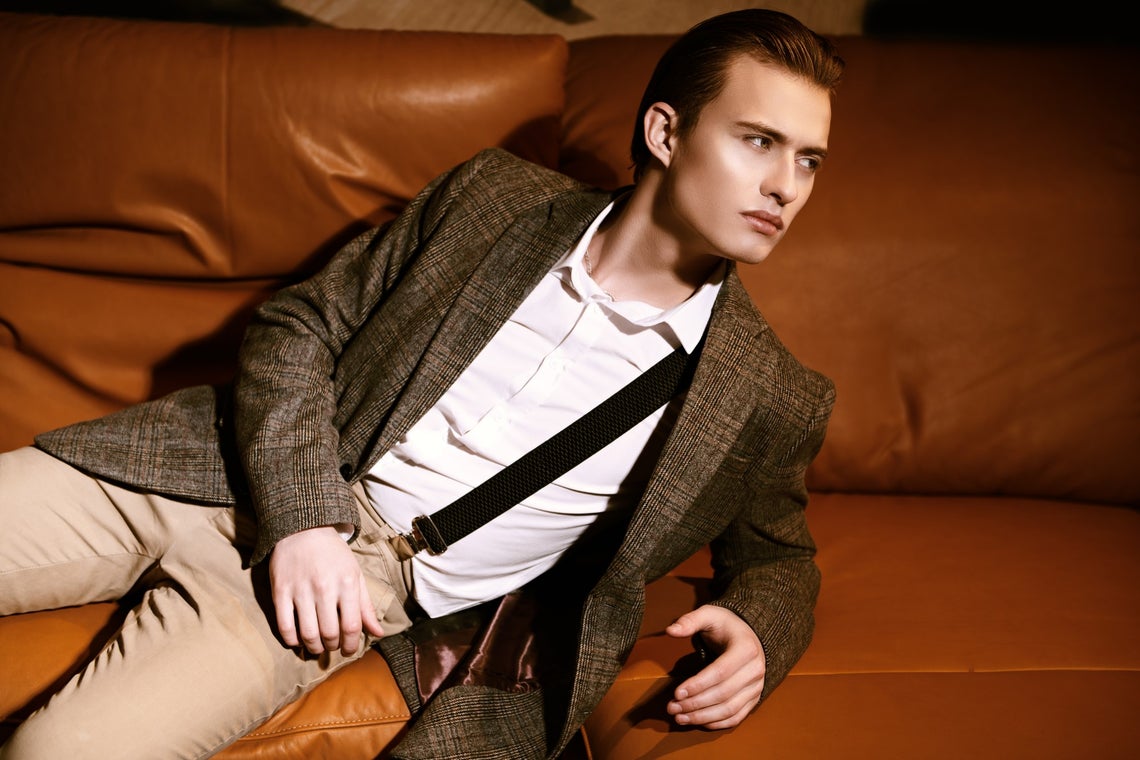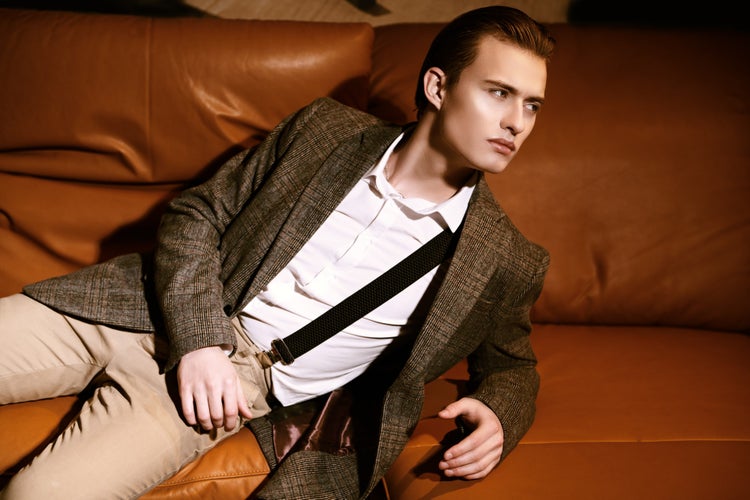 Personal grooming products have come a long way since shaving with a straight razor or running a flat iron over our hair to give us a sleek look. Today, advancements in technology have provided us with a myriad of clever grooming products that keep us looking neat and presentable with a flick of a switch or press of a button.
Learn more about the latest grooming technology and some of the best tech tools that will have you groomed to perfection:
The 1950's saw one of the first electric toothbrushes to hit the market. Since then, significant developments have been made to give our teeth and gums an even better clean.
Take Oral-B's best toothbrush yet – the Oral-B iO 9 Series Electric Toothbrush – for example. Using 3D Tracking and A.I. Recognition, it monitors your brushing and maps the surface of each tooth to ensure a complete clean. The Smart Pressure Sensor helps to keep gums protected as it turns red when you're brushing too hard and green when you're brushing correctly. It also has an impressive seven smart modes to personalise your brushing: Daily Clean, Sensitive, Gum Care, Intense Clean, Whitening, Tongue Cleaner and Super Sensitive.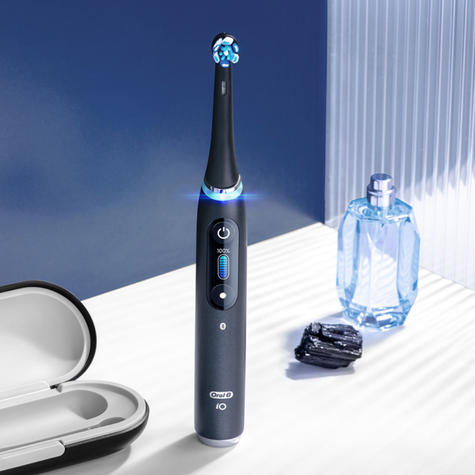 The introduction of the ghd® two decades ago revolutionised the hair straightening market forever. The brand became renowned for cutting-edge design and innovation helping everyone achieve good hair days without visiting the salon.
From sleek, straight styles to beautiful, bouncy curls and effortless beach waves, ghd® is synonymous with salon-quality results. Most recently, they released their first cordless hair straightener – the ghd unplugged. Featuring hybrid co-lithium technology with an advanced, long-lasting lithium-ion battery, the ghd cordless hair straightener will transform your life, giving you up to 20 minutes of continuous styling wherever you are.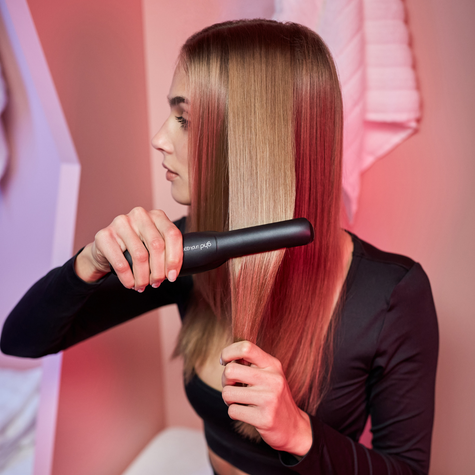 Shaving is a huge part of the grooming tech market, so it's no surprise that brands invest significantly into developing innovative products that are easy and quick to use. From the blades to the handle and everything in between, shaving technology has advanced in all aspects in recent years.
The Braun Series 9 Latest Generation Wet & Dry Electric Shaver is one such electric shaver that takes shaving technology to new heights. In fact, it's the world's most efficient electric shaver. The five shaving elements capture more hair in one stroke for a flawless and gentle shave. Suitable for wet or dry shaving, it enables the user to shave cordlessly for longer (60 minutes!).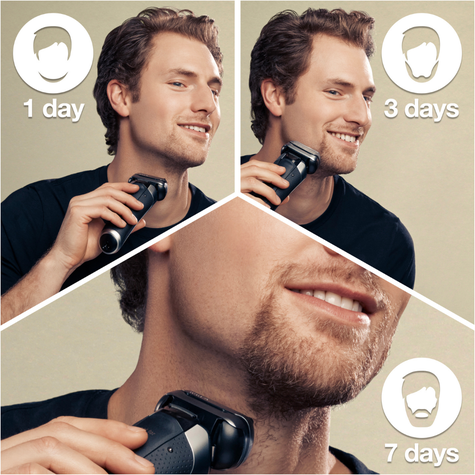 Another revolutionary product is the Wahl Waterproof Stainless Steel Lithium ion Grooming Kit. It features four interchangeable head attachments, and the trimmer is 100 per cent waterproof, so it's perfect for use in the shower, bath or rinsing under water. The combs are also 35 per cent stronger than the previous design and have metal clips so there's no need to worry about bending and breaking teeth.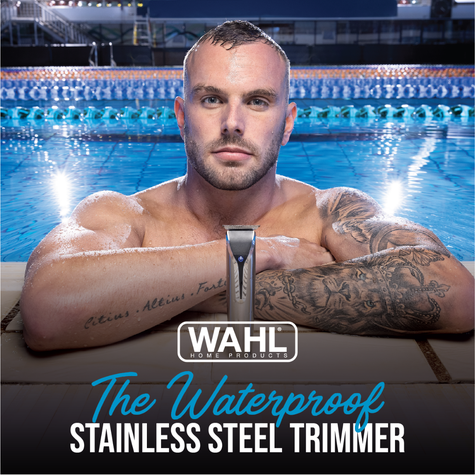 Alleviating muscular aches and pains was once only possible with a visit to a masseuse; However, with the help of technology, massage guns have entered the marketplace, allowing anyone to relieve tension and sore, post-workout muscles. The biggest gameplayer, Theragun, was created in 2008 and officially launched in 2016 by chiropractor, Dr Jason Wersland. As a market leader in wellness and percussion therapy, Theragun, now known as Therabody, have reinvented the at-home massage and established themselves as a pioneer in the space, combining science and technology.
Therabody have also launched an app, helping users to maximise and personalise their wellness routines. The ingenious and simple-to-use app learns from your real-time activity and behaviours, and integrates with Apple Health, Samsung Health and Google Fit to recommend guided wellness routines developed specifically for you.
Compatible with Therabody's Bluetooth-enabled devices, the app features a 3D-rendered model to show you exactly which muscles to treat and how to treat them. It also offers suggestions based on your preferences to further aid recovery and gives you important attachment and grip recommendations.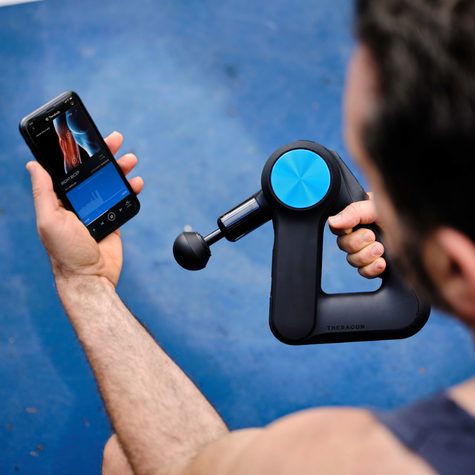 Ready to shop the latest & best grooming technology? Discover our brands and their leading technology here.