The Best Toothbrushes For Sensitive Teeth – Budget To Luxe
Jun 01. 2021 by
Shaver Shop Team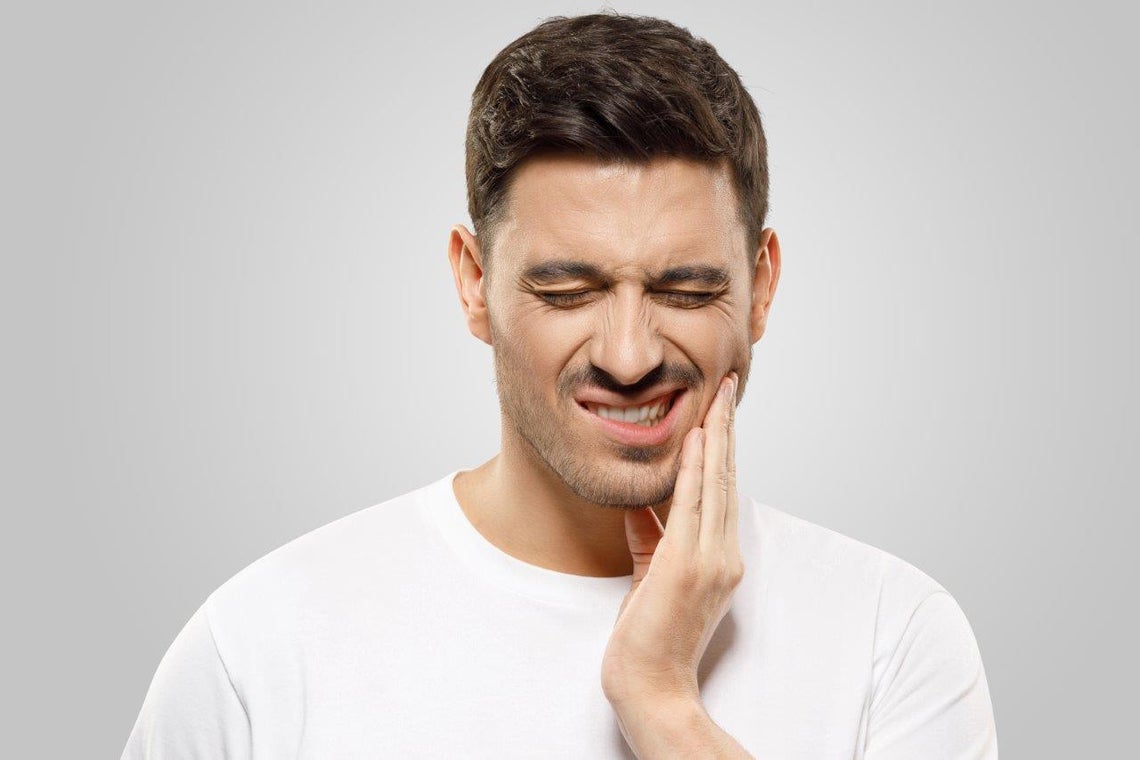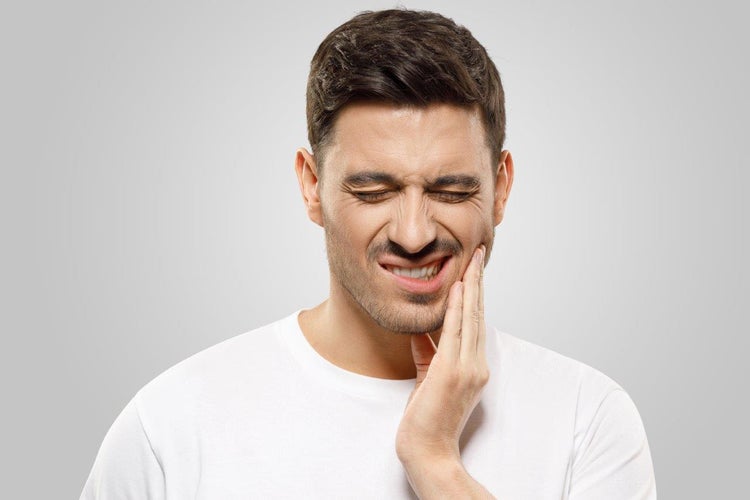 It's a twice daily task that many people complete without much thought. However, for those with sensitive teeth, tooth brushing can be a painful chore. Unless, of course, they're using a toothbrush suitable for sensitive teeth. There are a number of electric toothbrushes on the market that cater to those with sensitive teeth, from affordable and entry-level to premium and luxe, there's something for every budget.
Let's start with the Oral-B Pro 100 Gum Care Electric Toothbrush. The power brush handle and gum care brush head work together for a clinically proven superior clean compared to manual brushing, and the system is compatible with Oral B's sensitive brush head (sold separately). Also from Oral-B, the Vitality Gum Care features extra soft bristles that surround each tooth for a gentle clean. Both are great options for those who don't want to break the bank.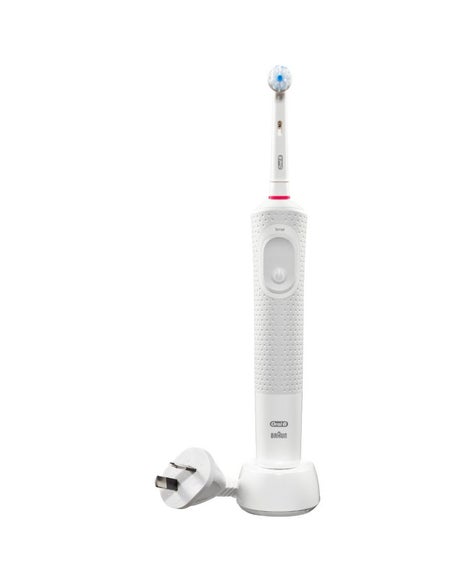 The sleek rose gold design isn't the only highlight of the Oral-B Genius 9000. You'll never miss a spot with the smart brush's position detection technology, while Oral-B's unique, round head removes up to 100 per cent more plaque than a standard manual toothbrush. Sensitive users are well looked after too. The sensitive brushing mode is one of six personalised options, pressure control automatically reduces brushing speed, and SmartRing alerts you if your brush too hard to ensure your gums are protected.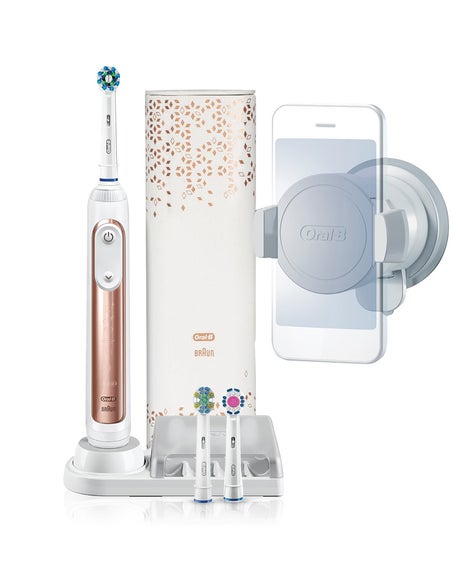 Moving into the luxe end of the spectrum, the Oral-B Genius AI is a stylish model with sensitive users in mind. It features the unique, round head for superior plaque removal and will alert you if you start brushing too hard. The sensitive cleaning mode offers a more gentle experience without compromising on the final result. Motion sensors, powered by AI, help guide you to your best cleaning results when used in conjunction with the Oral-B app. A nice bonus is the clever travel case which can charge your toothbrush and phone, simultaneously so it's perfect for people who are always on-the-go.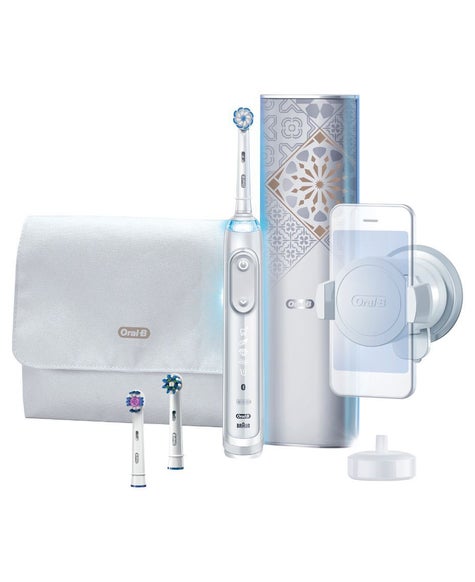 Next on our list is the Philips DiamondClean Amethyst Electric Toothbrush. It removes up to seven times more plaque than a manual toothbrush, while the sensitive mode promises a gentle, yet effective clean. The diamond-shaped bristles and sonic motion help to gently remove surface stains and scrape away plaque, leaving you with smooth, pearly whites. It's important to note sonic brushing can be more suited to those with sensitive teeth as it pulsates from side to side in comparison to oscillation which focuses on 3D cleaning as it oscillates, rotates and pulsates. However, it will come down to personal preference. We also love its dual charging system included (charger glass and USB travel case) which allows you to store or take it anywhere with ease.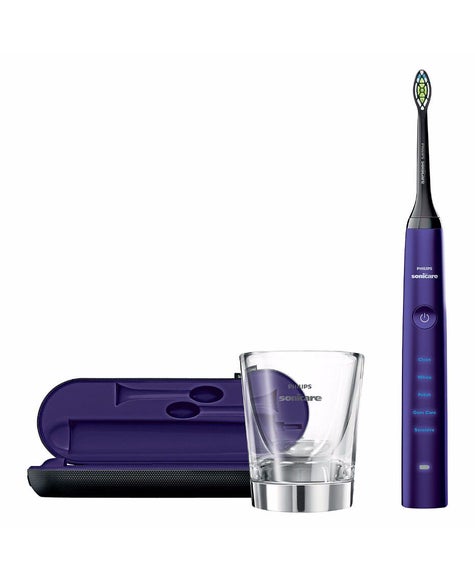 At the top end, the Oral-B i09 Electric Toothbrush is Oral-B's best toothbrush yet! Not only does it feature seven modes, including sensitive and super sensitive, which adjusts the brushing speed and pressure, it also boasts AI Recognition and 3D Tracking monitoring. This revolutionary technology maps the surface of each tooth to ensure a complete clean so you can be guaranteed a thorough clean like no other model within their range – it's like having a dentist at home! Plus, the smart pressure sensor turns red when you're brushing too hard or green when it's just right! Take your i09 anywhere with the travel refill holder, charging travel case and a quick-charge magnetic charger station.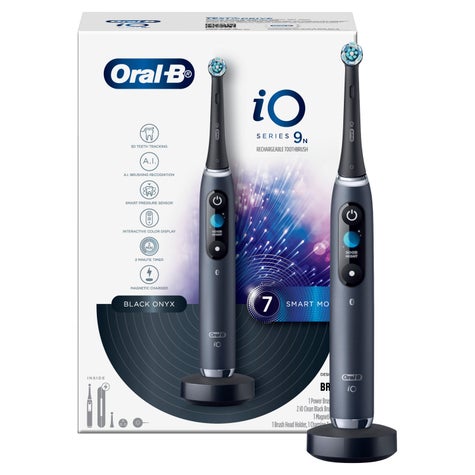 To view our entire oral care range, click here. If you're still unsure as to which toothbrush is right for you, don't hesitate to contact us or visit your local store.