How To: Start A Simple Skincare Routine For Men
May 13. 2022 by
Shaver Shop Team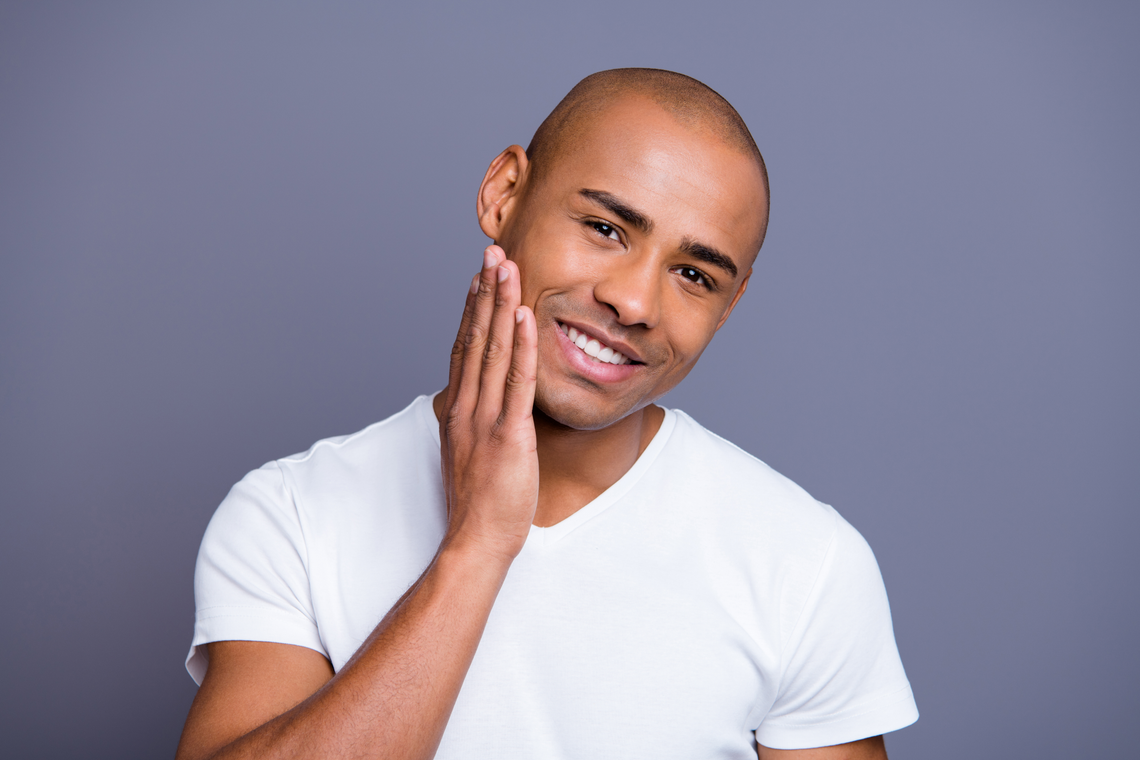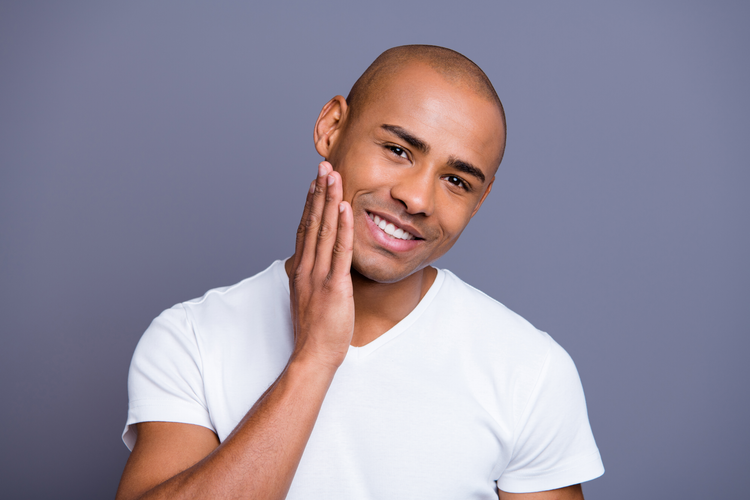 Modern men care about their skin's appearance and rightly so. After all, the skin is the body's largest organ – why wouldn't you want to take good care of it?
Starting a skincare routine doesn't have to be difficult, time-consuming or costly. In fact, it should be fuss-free and affordable! There are just three steps – cleansing, exfoliating and moisturising – that can dramatically change your skin's look and feel.
It's easy to be overwhelmed by the number of men's skincare products on the market. Thankfully, we've got a cheat sheet for you! Here are the steps you don't want to miss and some quality products that will have you looking clean and fresh.
Step 1: Cleansing
Cleansing twice a day (morning and night) helps to remove dead skin cells, dirt and oil to prevent pore blockage. Using a quality face wash will ensure your skin is looking clean and with a smooth complexion.
This facial wash from STUFF™, contains aloe vera, charcoal and almond oil, which helps to regulate oil production and to control breakouts for a deep clean that keeps skin feeling smooth and soft. Perfect for all skin types, it's also vegan, cruelty-free and made in Australia.
Made for sensitive skin, the Hanz de Fuko Gentle Face Wash removes excess oil, dirt and other impurities from your skin without leaving it tight or dry. Containing 12 natural plant extracts, including aloe vera, sage oil and honeysuckle, it helps keep the skin fresh and glowing.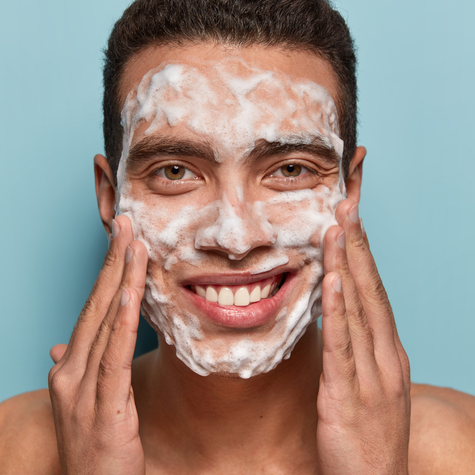 Step 2: Exfoliating
Exfoliation is one of the most important skincare steps. It helps promote radiance, prevents ingrown hairs in and around the beard area, and increases skin cell turnover, which can reveal a brighter, smoother complexion. There are several ingredients that can help remove dead skin cells, visibly improve rough skin and promote cellular renewal – that is, the generation of new skin cells which is crucial for the skin's health and appearance. We recommend:
Designed with gentle 100% silicone bristles, The Tooletries Face Scrubber is ideal for use pre-shave to help prep your skin. This can help minimise irritation (redness) and infection as it stimulates blood flow and gives the skin a good clean. Simply add your face wash to the scrubber and massage it onto wet skin. This easy-to-use scrubber is also a fantastic massage tool and can help shampoo your beard or stubble on the face. Plus, there are 4 colours to choose from.
Truefitt & Hill No.10 Cleansing Scrub
Give your skin a deep cleanse with this cleansing scrub from Truefitt & Hill, which is enriched with Willow Bark, Borage Oil and Walnut Shell. It helps to stimulate skin cell renewal with a gentle exfoliation and is a great way to prepare the skin for a perfect shave. With a light citrus-based fragrance, it smells delicious too.
Homedics Radiance Blackhead Remover
Say goodbye to blackheads (those pesky clogged hair follicles that form open bumps on the skin after being filled with excess oil and dead skin) and hello to cleaner pores with the Homedics Radiance Blackhead Remover. With gentle to intensive vacuum suction, this is the ultimate blackhead tool to help you achieve smoother skin. It has five intensity levels, suits multiple skin types and helps improve skin elasticity and fine lines.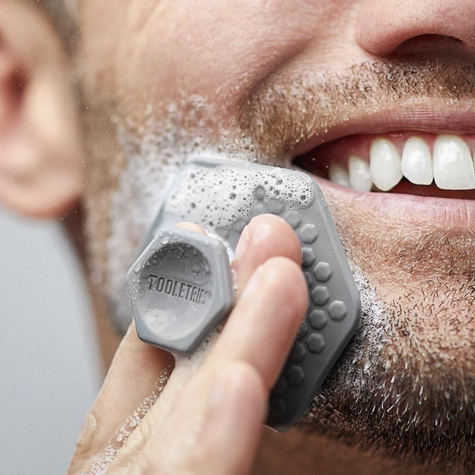 Step 3: Moisturising
Hydration is an essential skincare step for healthy skin as water helps us maintain elasticity in our skin. It's common for the skin to look more dry and uneven in appearance during the winter months and as we age. Cool temperatures and low humidity levels leave the air dry and can draw out moisture from the skin, while older skin has less sweat and oil glands. This means that the top layer of skin doesn't retain water well due to thinning of the skin. Moisturising in the morning and at night can help hydrate the skin and reduce dryness. We recommend:
This refreshingly cool daily face moisturiser is non-greasy and fast-absorbing. Made in Australia, it contains nature's wonder plant, aloe vera, to moisturise, hydrate and nourish the skin, while helping to treat any inflammation or irritation. Think of Stuff's Face Moisturiser as that trusty mate who brings out your best self.
Ted Baker Ted's Grooming Room Moisturiser
If you're in need of a hit of hydration, then try this lightweight moisturiser from Ted Baker which contains sour cherry fruit extract to soothe the skin. Infused with moringa oil and vitamin E, it also helps protect the skin against the effects of pollution.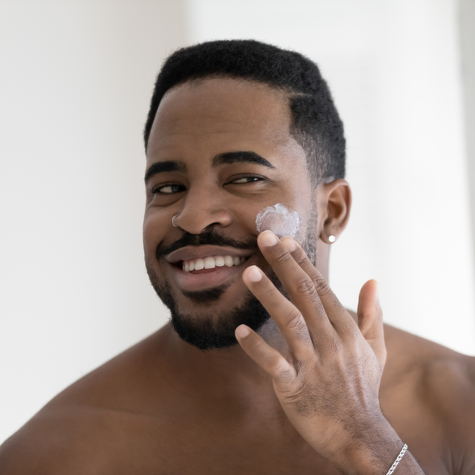 To shop for more men's skincare products, click here.