Meet SmoothSkin's Most Advanced IPL Device Yet
Oct 14. 2020 by
Shaver Shop Team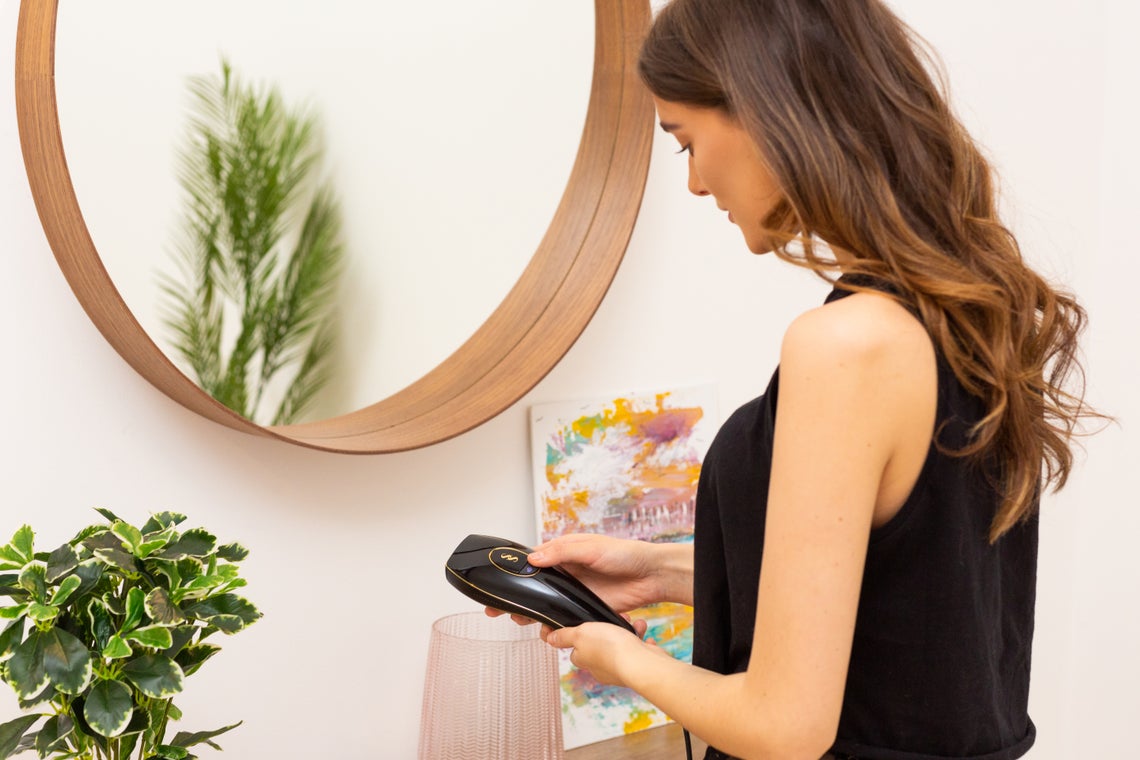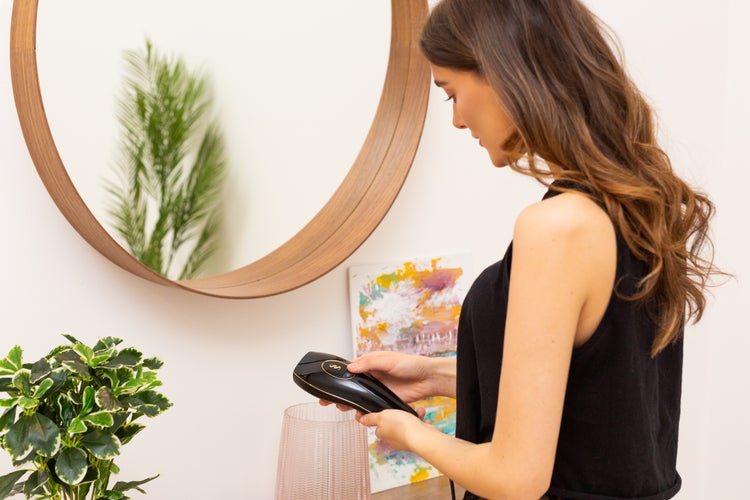 2020 has definitely been the year of DIY beauty. With COVID-19 bringing a halt to our regular grooming appointments, now more than ever we're looking to try out our beauty rituals at home. But, while it may be easy to put on a face mask or DIY a mani, other beauty treatments require a little more research – like at-home IPL hair removal.
While it's true that there are many IPL home devices on the market, they are definitely not all the same, or the same quality. And, this is one category where investing in the right product matters – especially because you're dealing with ultra sensitive skin areas. There are, of course, many cheap alternatives around but they can be a risky purchase, as they are often not thoroughly tested and can have unregulated temperatures that can lead to redness or burns. If you are considering DIY IPL, it should be non-negotiable to only look at trusted, reputable brands with a proven track record with at-home devices, like SmoothSkin's Pure IPL Long Term Hair Removal.
The SmoothSkin difference
British company, SmoothSkin have been experts in the Intense Pulsed Light (IPL) field for over 30 years. In fact, IPL is not only their specialty, it's the only thing they do – which means investing all their time, resources and engineering skills into developing the best IPL's on the market. This also extends to clinical research and the brand also has their own in-house team to conduct extensive testing on their devices to ensure the technology – and the product – is always premium standard.
Introducing SmoothSkin's Pure IPL
The latest model, the Pure IPL, is SmoothSkin's most advanced IPL device yet. The sleek, streamlined device has 14 energy settings and three operating modes that can be adjusted to each of your treatment areas: A high intensity setting for bikini lines, underarms and other stubborn areas; "Speed mode" which is ideal for larger areas like arms or legs, and a "gentle mode" for more sensitive spots. Suitable for all skin tones, it has a smart, in-built skin sensor that scans the skin and automatically adjusts to the light that's most suited to your individual colouring.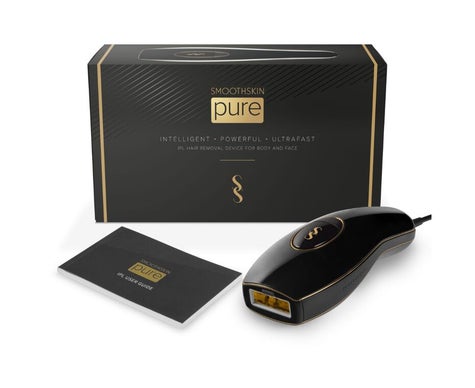 Offering up to 96% hair reduction, this powerful device allows you to complete a whole body treatment in 10 minutes! That's less than half an episode of, well, anything. With 20 watts of hair-stopping power you'll get results that will be long-lasting and quick. But don't be scared off by the power, the team at SmoothSkin have safety covered too, meeting the latest ocular safety regulations, including a UV filter that protects the skin from the light. Plus, they're so confident that you'll love the results that SmoothSkin even backs the Pure with a 90 day money back guarantee. That's three whole months to test the product, and if it doesn't meet your expectations you'll get your money back! It's what we call the great all-rounder.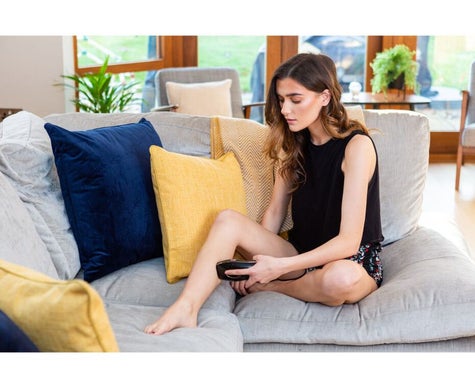 Considering the Pure IPL? Read on to see how it compares to other SmoothSkin models:
| | | | |
| --- | --- | --- | --- |
| | SmoothSkin Bare | SmoothSkin Bare Plus | SmoothSkin Pure |
| No. of flashes | Unlimited | Unlimited | Unlimited |
| Shots per minute | 100 | 100 | 130 |
| Treatment area time | 10 minutes | 10 minutes | 10 minutes |
| Time between top up treatments | 2 weeks | 2-4 weeks | 4-8 weeks |
| Energy settings | 1 | 1 | 14 |
| Gentle mode option | No | No | Yes |
| Treatment modes | 1 | 1 | 3 |
Before you choose which option is best for you, it's important to consider your hair type, skin type and the areas you want to target. If a personalised treatment is particularly important, look no further than the SmoothSkin Pure IPL today.
Always read the instructions and use only as directed. See in-store or contact us for more details. Not suitable on red, light blonde, white/grey hair or very dark skin.