How To: Give Yourself A Facial At Home
Mar 28. 2020 by
Shaver Shop Team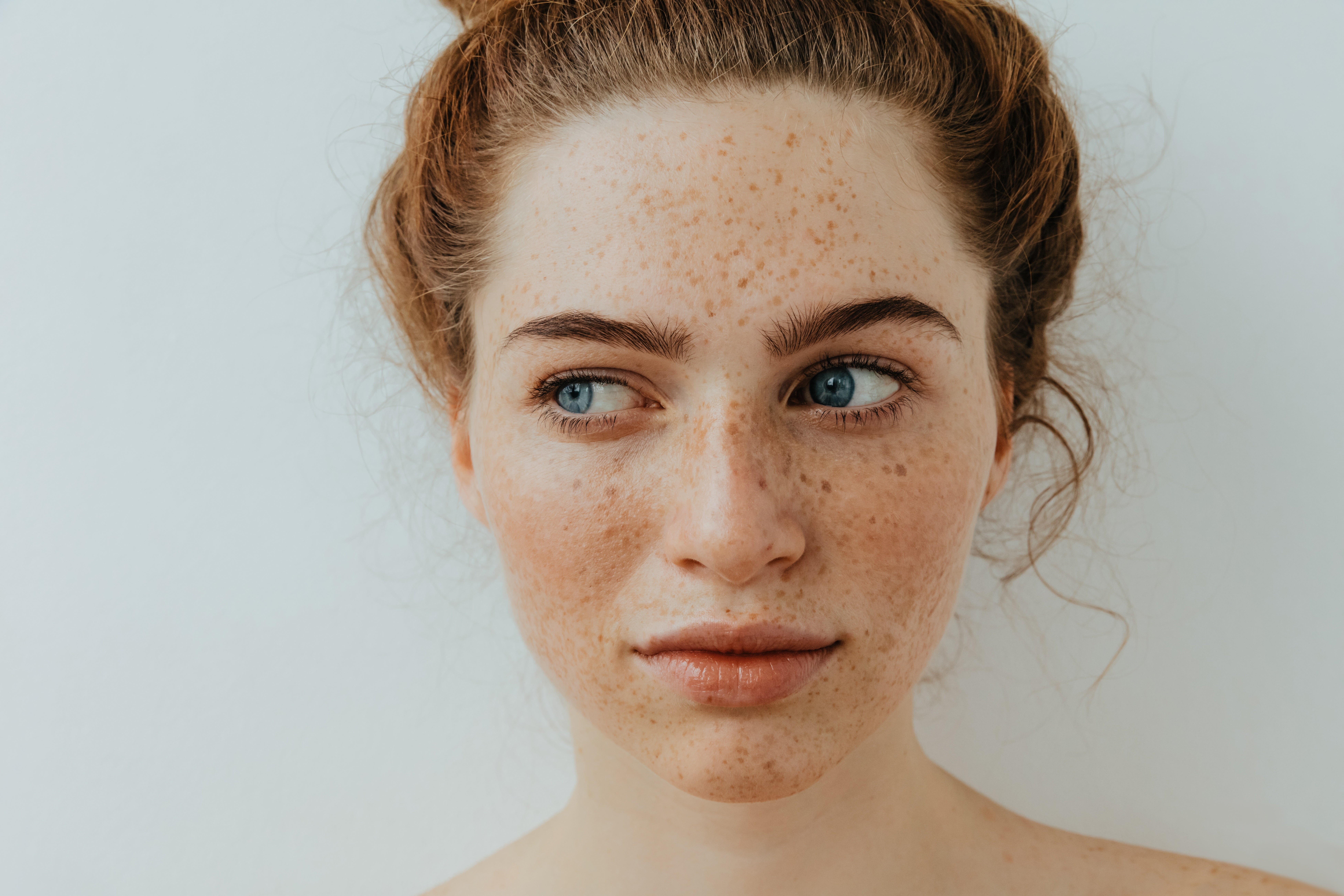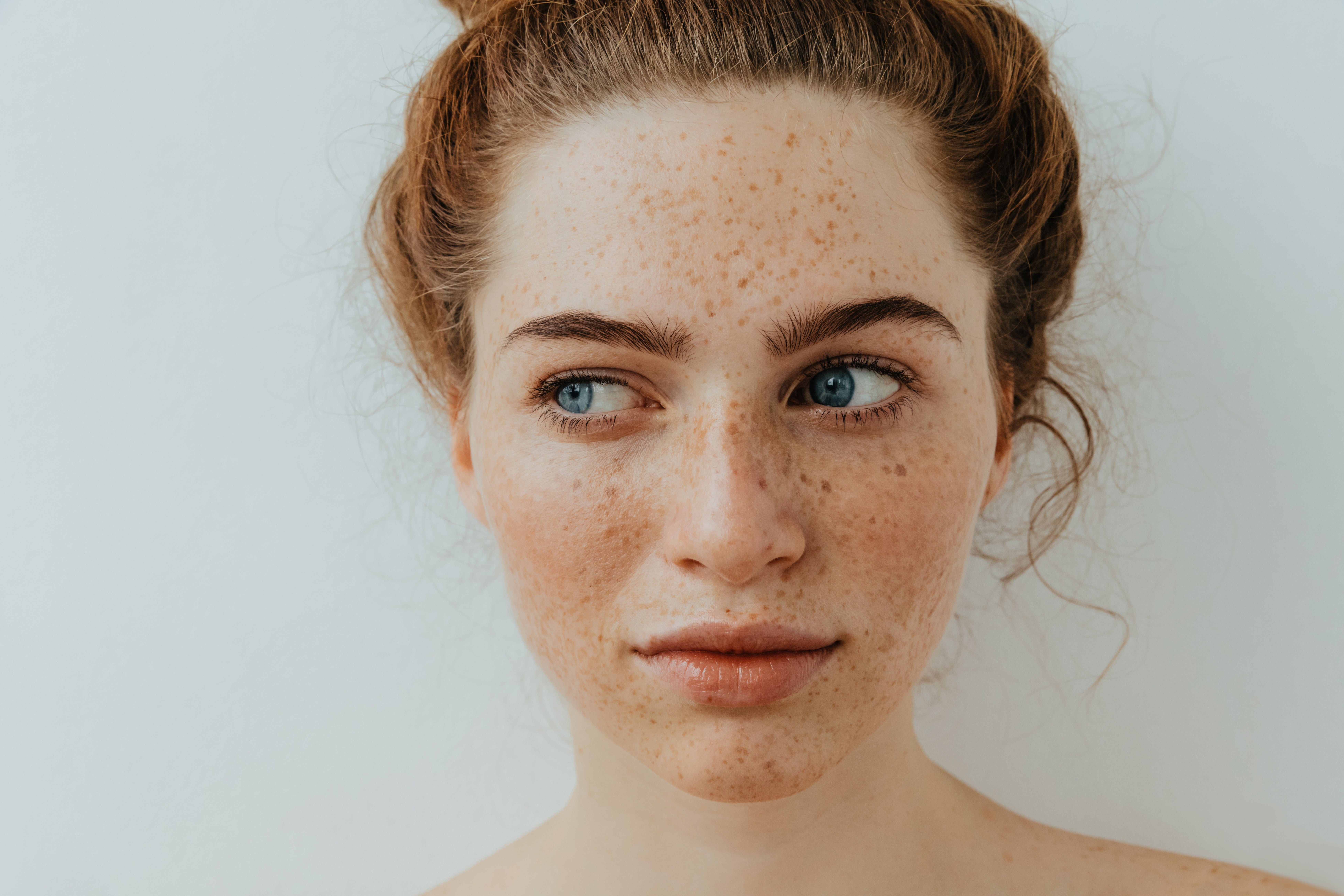 A facial can do wonders for your skin! It instantly makes it glow, plus it helps decongest and cleanse the skin.
The Braun FaceSpa Pro is the world's first 3-in-1 facial epilation, cleansing and skin toning device. It has been tested with dermatologists and is suitable for daily use, even on sensitive skin. With each attachment, it will remove fine hairs, massage and cleanse poor deep for an effective treatment.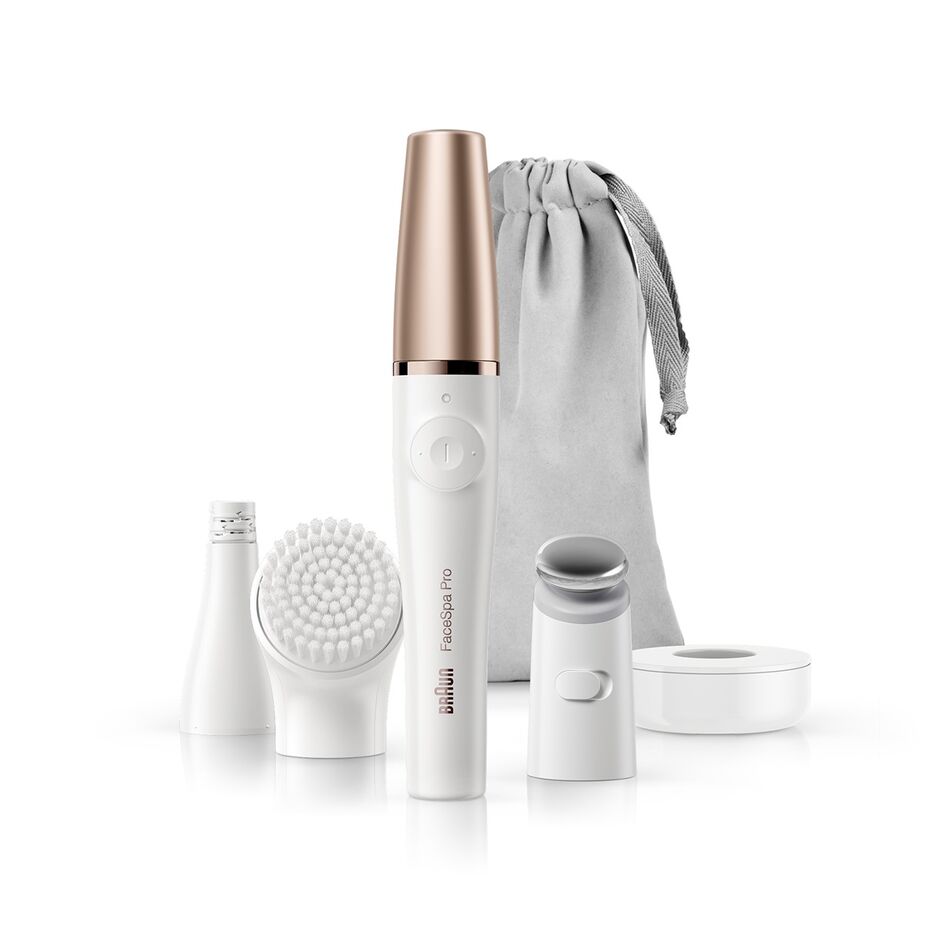 You can use it anytime but it's especially useful after you've worn a full face of makeup and you want your skin clean and pores unclogged.
Step 1: After removing your makeup, take the facial cleansing brush head and attach it to the device. Give it a rinse under water and apply your cleansing gel or foam to the bristles. In a circular motion, gently massage the face one area at a time for 20 seconds. It will conveniently pulse when it's time to switch so you don't have to worry about losing count. This attachment gently oscillates to loosen and remove makeup residue, oil and impurities up to six times better than manual cleaning alone. You may think you know what a clean face feels like, but trust us, you can get cleaner!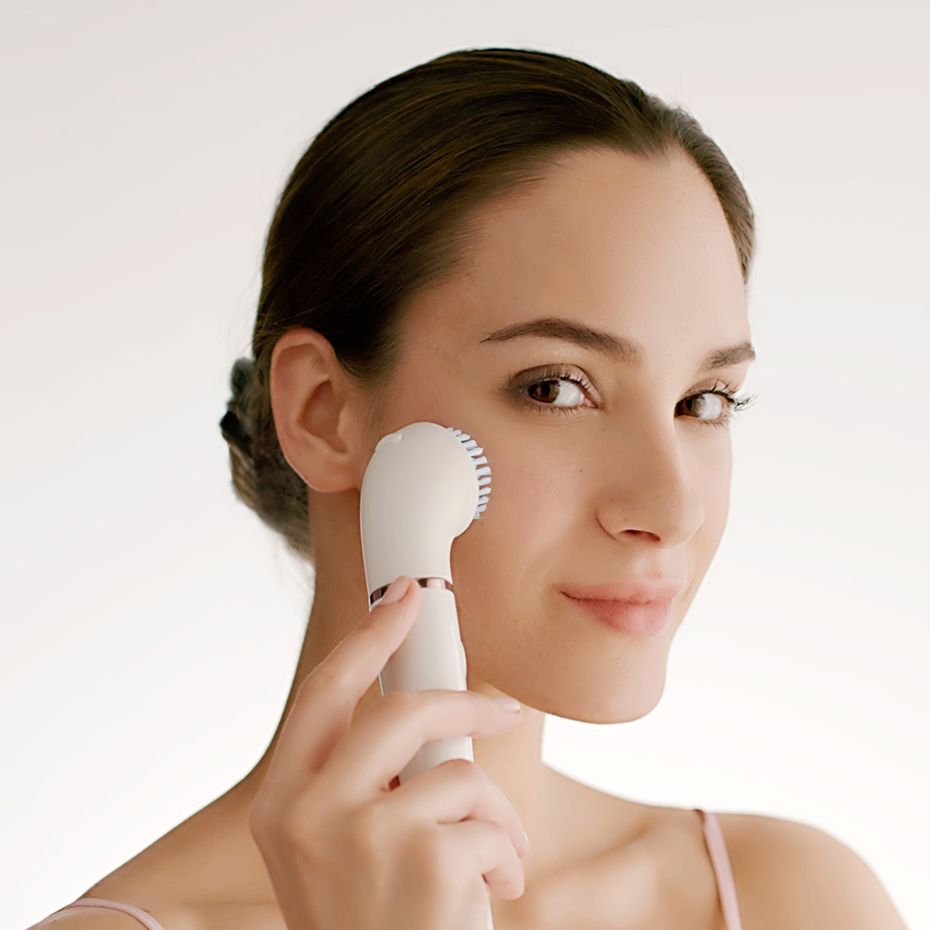 Step 2: After your full face cleanse, rinse and pat dry your face all over. Change the attachment to the MicroVibration head and apply your moisturizer or serum directly onto the head. When applied to your face, it massages the skin at 25 micro-vibrations per second to allow for a better application of the cream or serum.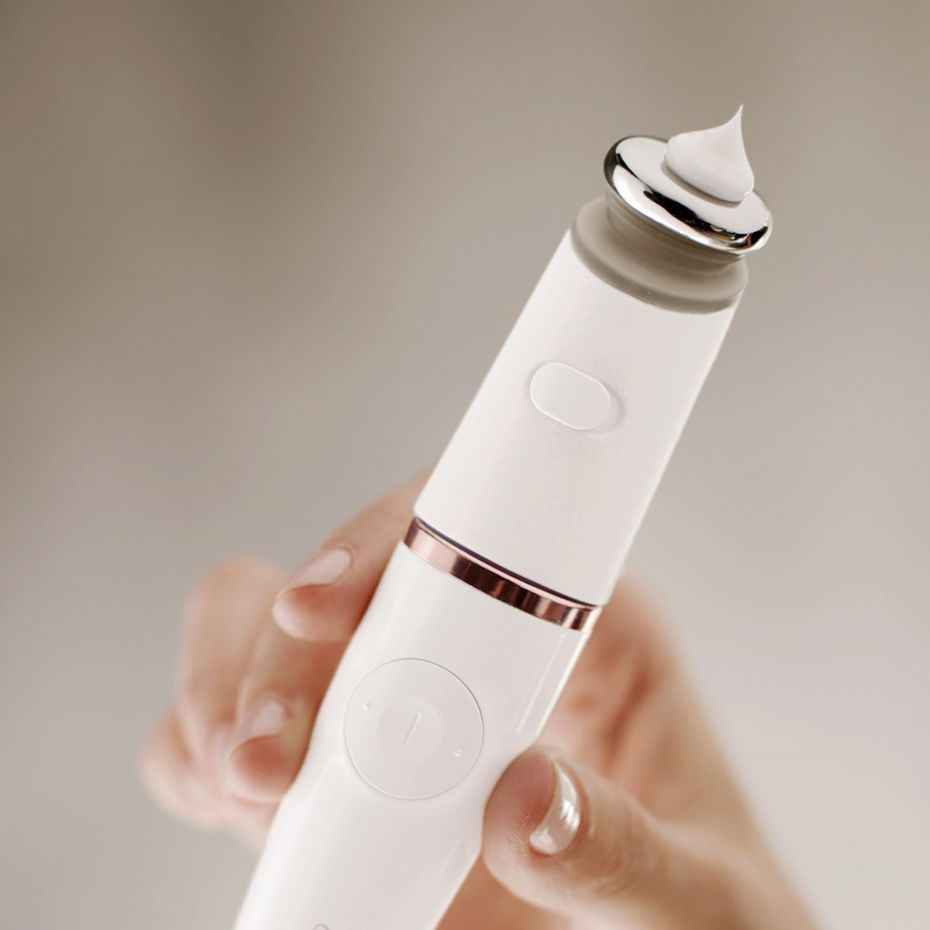 This overall process not only enhances the radiance of your skin but it will remove impurities effectively and thoroughly. Don't forget you've also got the slim epilator head which is perfect for removing facial hair on the chin, upper lip, forehead and keeping your eyebrows in shape. It can capture the finest hairs (from the root) down to 0.002mm of width and 0.5mm of height!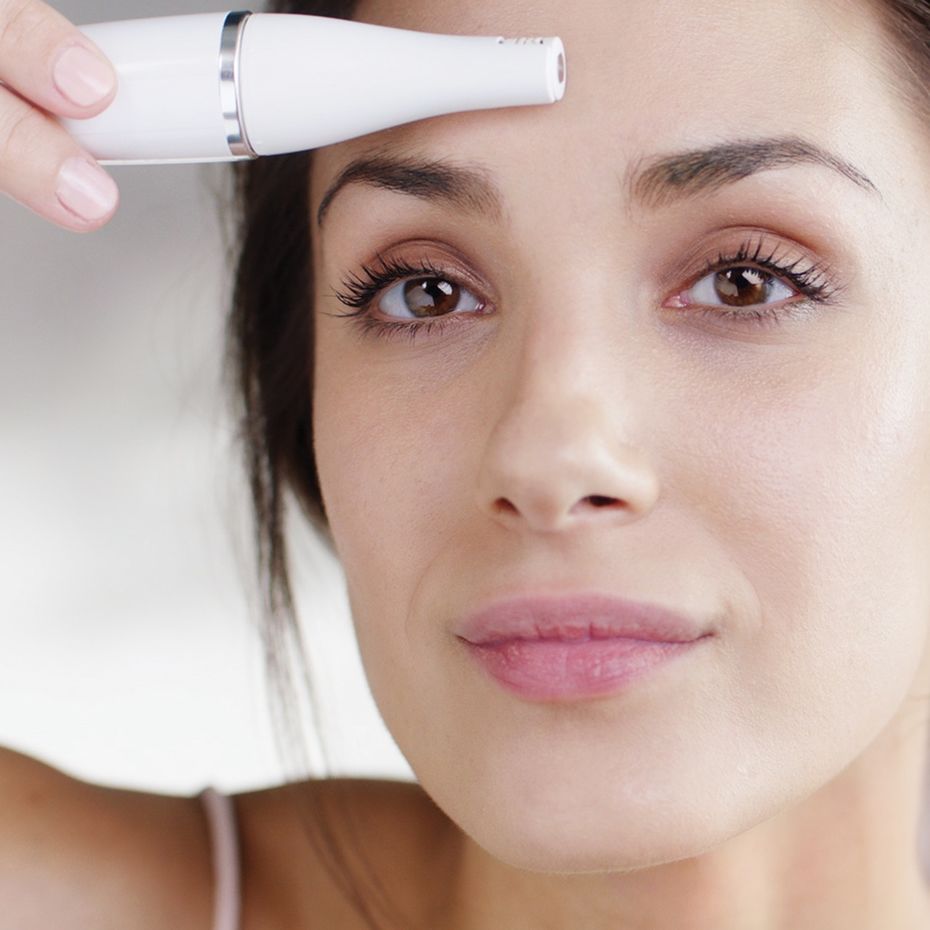 Say hello to smooth, toned and supple skin!
Expert tip: After each use, make sure each head is cleaned and dried off for next time to avoid a build up of bacteria.