How To: Stay On Top Of Your Oral Care At-Home
Apr 17. 2020 by
Shaver Shop Team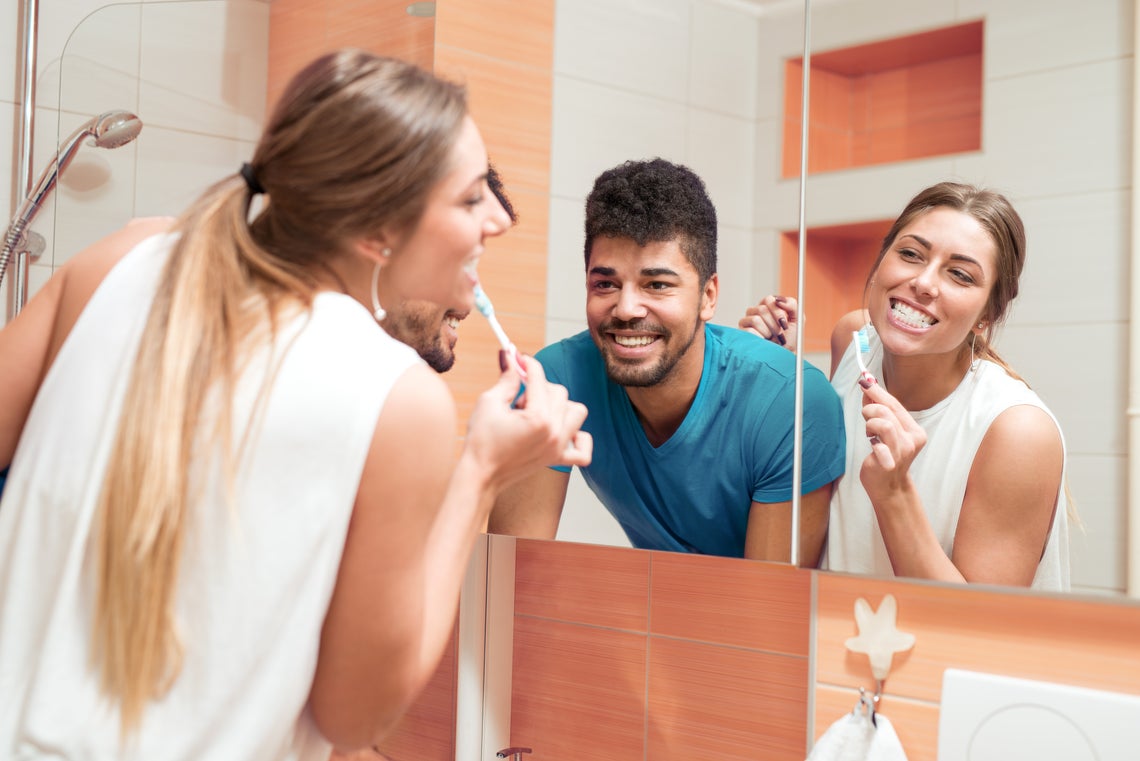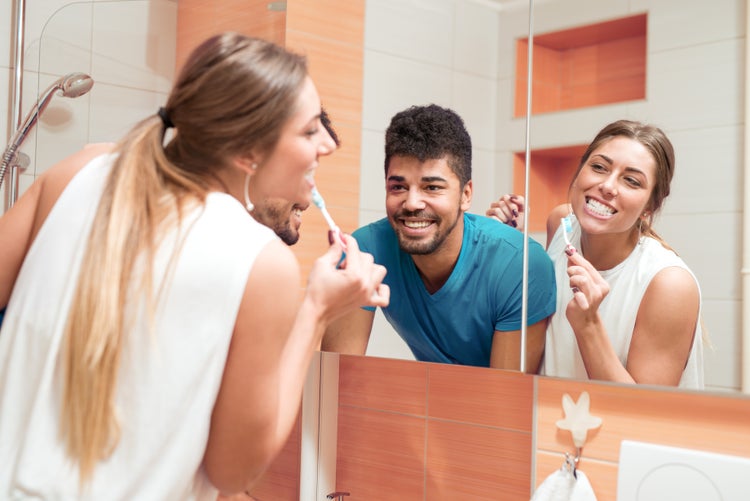 Maintaining good oral hygiene is critical for your overall health and well-being. One of our top at-home oral care tips is introducing an electric toothbrush to your dental hygiene regime. They're more effective at removing plaque, are safe for your gums and many people find them more effective than a regular manual brush. Read on for some of our electric toothbrush favourites.
Oral-B Genius 9000 Electric Toothbrush
Available in four colours, this highly advanced brush features a dentist-inspired round head that surrounds and cups each tooth with dynamic oscillating, rotating and pulsating movements. The six different brushing modes include PRO Clean, Whitening, Gum Care and Sensitive modes help to remove up to 100% more plaque than a regular manual toothbrush. Plus, it comes with a dual-charging travel case which charges your phone and toothbrush at the same time.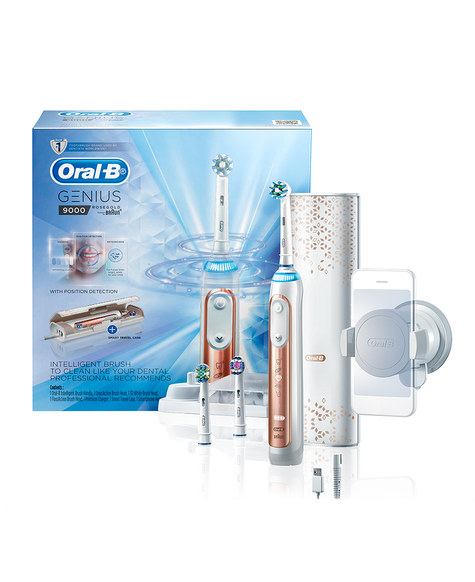 Oral-B Smart 7 Electric Toothbrush
Give yourself a personalised clean with the Smart 7. A visual pressure sensor prevents brushing with too much force, protecting your gums and tooth enamel. With five brushing modes include Daily Clean, Sensitivity, Whitening Gum Care and Deep Clean, this brushes' lithium ion battery lasts up to two weeks between charges and includes a premium travel case.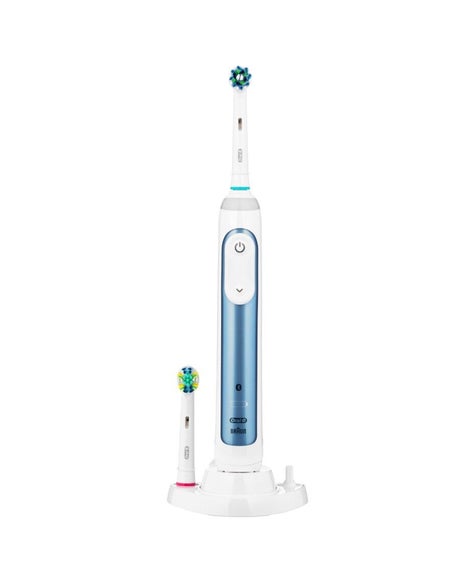 Philips DiamondClean Smart Electric Toothbrush
A complete system for a healthier mouth! The DiamondClean features four high performance brush heads which let you focus on all areas of your oral health. Its Smart Sensor technology connects to an app on your phone which gives you personalised feedback and coaching to make sure you're brushing effectively.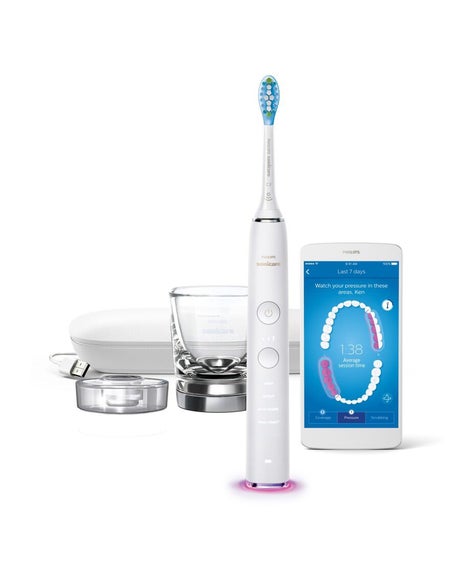 Philips 5 Series Gum Health Sonic Electric Toothbrush
The 5 Series provides plaque removal and gum care to help prevent and reduce the early signs of gum disease while offering your most comfortable brushing experience. Clinically proven to improve gum health three ways by reducing redness, swelling and bleeding, it also comes with six customisable settings to achieve the best clean for you.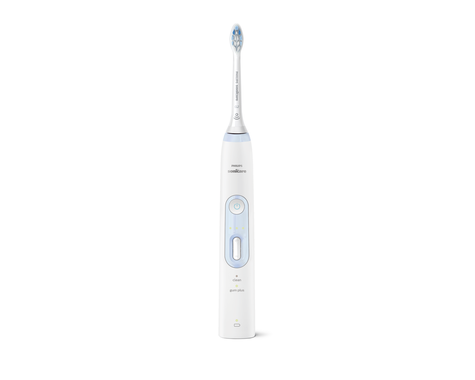 Don't forgot about flossing! It's so important to help prevent gum disease and avoid long-term oral health concerns. String floss can be difficult and time consuming so why not try water flossing? Waterpik®, the #1 water flosser brand in the world makes flossing incredibly easier and the results are clinically proven. Water flossing is up to 50% more effective than string floss and up to 80% more effective than other competitors. You'll never look back!
Waterpik® Cordless Water Flosser
The Waterpik® Water Flosser provides a unique combination of water pressure and pulsations to clean deep between teeth and below the gum line, removing harmful bacteria and debris that traditional brushing and flossing can't reach. They remove up to 99.9% of plaque and 3x as effective as string floss for braces. Rechargeable and portable, the Cordless Plus offers 45 seconds of flossing time and is perfect for use in smaller bathrooms.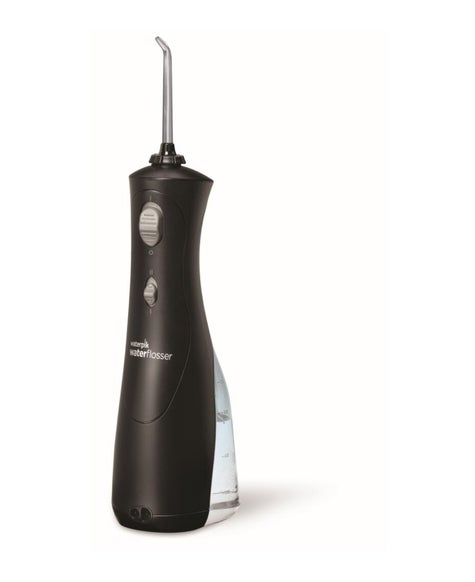 The Ultra Water Flosser is a countertop model featuring push button water pause on the handle and storage for extra tips built into the lid. Like the Cordless option, it provides a unique combination of water pressure and pulsations to clean deep between teeth and below the gumline, removing harmful bacteria and debris that traditional brushing and flossing can't reach. It delivers easy and effective results, is essential for implants and ideal for braces, leaving your mouth feeling fresh and clean.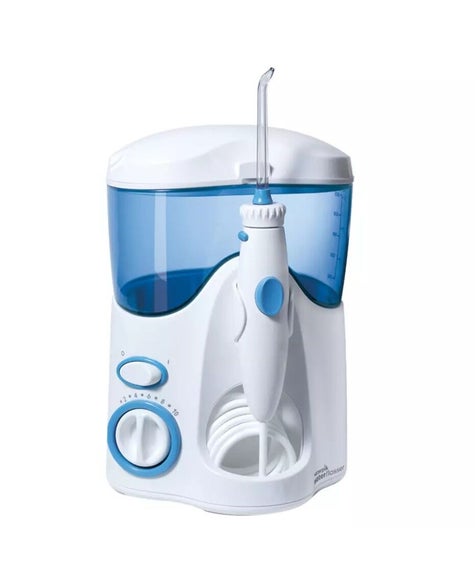 Extra essentials
For added hygiene, which you may not have thought about, check out the Steripod Hygiene System. It's a cover for the head of your toothbrush to keep it hygienic and protected from bathroom cross contamination for up to three months.
Did you know dentists recommend replacing your toothbrush head every three months? When the bristles become worn it reduces the cleaning effectiveness of the toothbrush. The Oral-B Cross Action 8 Pack & Precision Clean 4 Pack Replacement Head Refills are a great value pack, keeping your brushes at optimal performance and there's enough for the whole family to use.
Click here to shop the entire oral care range to choose the right products for you.
Waterpik® clinical studies and claims can be found:
https://www.waterpik.com.au/professional/clinical-research/
https://www.waterpik.com.au/oral-health/why-waterpik/