A How-to Guide on DIY Dog Grooming
May 17. 2021 by
Wahl Team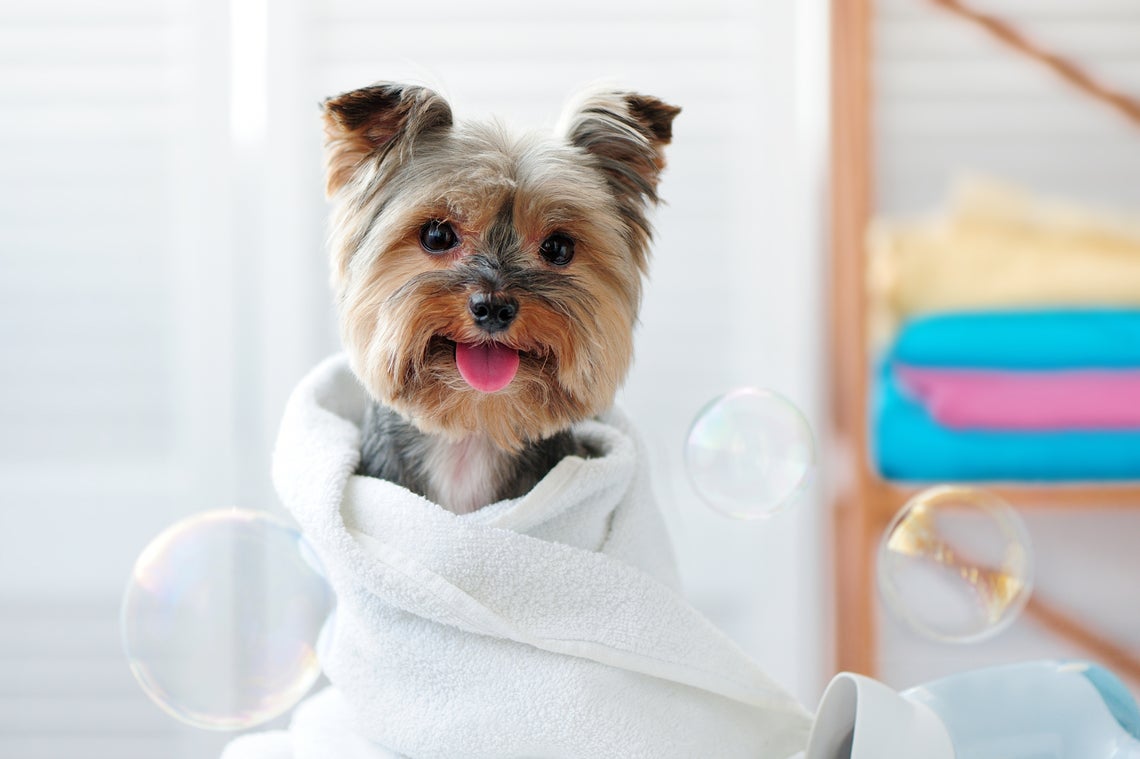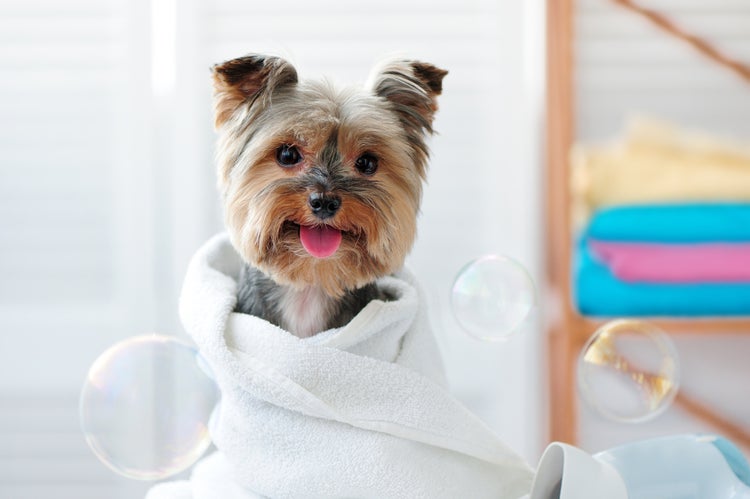 Does your dog have a curly, wavy, wiry, silky, long or short coat? If so, there's a good chance they will require clipping. A regular routine of clipping and trimming lessens the chances of matting, tangles and the infestation of fleas and other pests, reducing the risk of skin infections.
Here are some steps and tips to consider when clipping your dog.
1. Ensure you have the right tool for the right job
Large dogs with a heavy or thick coat: Ensure you have a pair of clippers that will do the job. The Wahl KM-SS and Wahl KM2 are two clippers designed for these types of coats/dogs.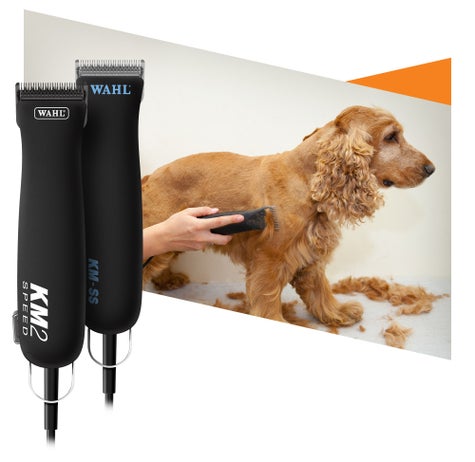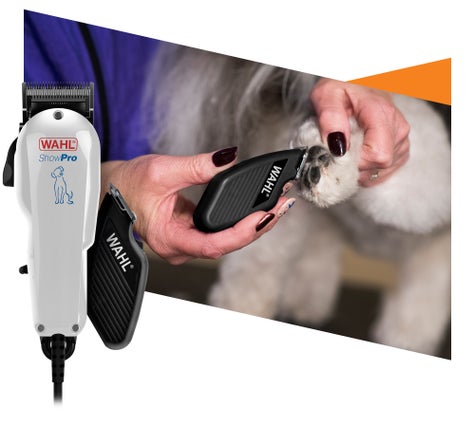 2. Take your dog for a walk before grooming. This will help burn off any extra energy, making your dog more relaxed and less stressed.
3. It is best practice to bath and brush your dog prior to clipping to ensure that dog is free of dirt, debris as well as mat and tangle free. Doing this will help ensure the best experience for you and your dog.
4. Select the clipper guide comb that will achieve desired length.
5. You're ready to groom!
Use long, smooth strokes always working down with the hair growth to help prevent any snagging.
Start with the shoulders/body area, progress towards the tail.
Clip as close to the body as desired, leaving at least a half-inch or more in order to maintain enough protection from the elements.
When clipping the chest area, lift the dogs head upwards while clipping towards the front legs
When clipping legs, lift the leg up, clipper towards the paw.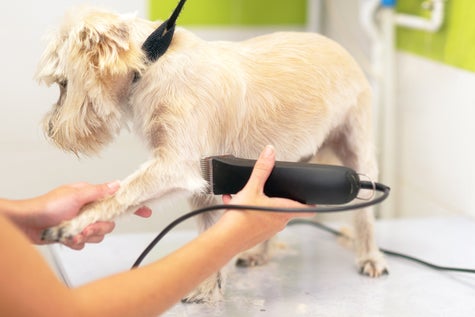 Always be mind and careful not to clip the dogs paw pads.
When clipping the head area, use your free hand to hold onto the snout to ensure the dog does not move suddenly. Start at the top of the head clipping towards the eyes.
Be careful when clipping around the eyes.
6. If necessary, gently trim excess hair in the inside of ears, using a smaller trimmer. Always avoid the ear canal.
Additional Tips: Guide Combs
If you want variety in coat length beyond using the clipper blade only, attachment combs can provide different cutting lengths to keep your pets looking their best. They are easy to attach to your Competition or Ultimate Competition blades and glide effortlessly through coats, leaving a smooth finish at the length you need. Each guide comb has smooth, rounded tips and will fit snug to the blade for safe, snag-free clipping.
Don't forget to keep your grooming tools clean after each use with Clipper Guard.