How To: Choose Which Electric Shaver is Right for You? Foil versus Rotary
Jun 26. 2022 by
Shaver Shop Team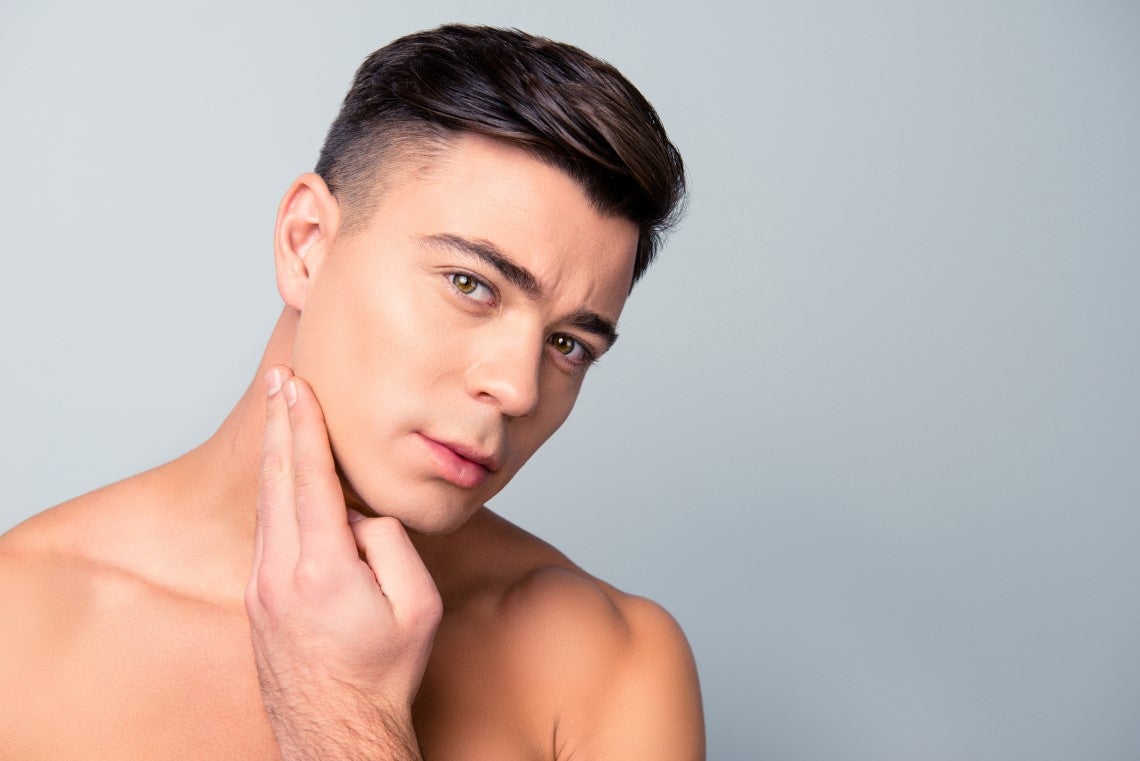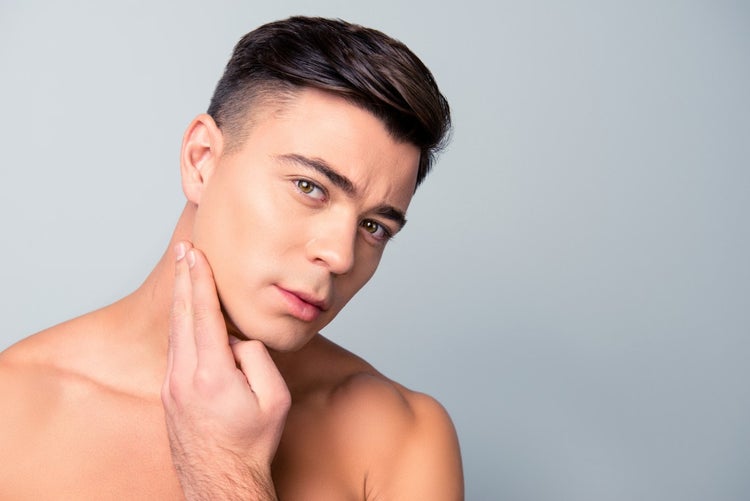 Achieving a smooth, clean shave on your face is easy with the right electric shaver. But which one will work best for you – foil or rotary? Before you invest in a new electric shaver, there are some key differences you should understand to ensure you make the right choice.
What are the Differences?
The main difference between foil and rotary shavers is the way in which they cut the hair. Rotary electric shavers usually have three circular heads which cut the hair in a circular motion. They are specially designed to follow the contours of your face as the shaver is moved in a circular motion. Foil electric shavers have straight heads that use oscillating blades, therefore the hair is cut by shaving up and down.
However, it's not just about how you prefer to shave. There are advantages and benefits to both depending on your skin type, how often you shave and the thickness of your hair.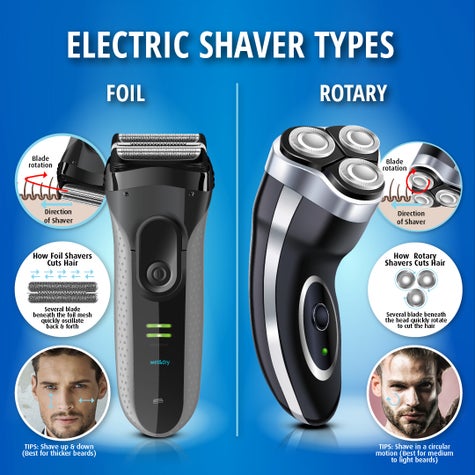 FOIL
Thick, coarse hair tends to stand up straighter, whereas finer hair lies flatter against the skin. A foil shaver is ideal for thin hair – it will give you a really clean, smooth look and is ideal for everyday use. It is also good for precision, so if you are wanting to create a sharp beard look or sideburns, a foil shaver might be best for you. There is a range of electric foil shavers on the market to suit different budgets and needs. Here are a few of the best:
Panasonic 3 Blade Wet & Dry Electric Shaver
The Panasonic 3 Blade Wet & Dry Electric Shaver features a three-blade cutting system and 13,000 cycles per minute linear motor drive. Using two distinct foil patterns in combination, capturing stubborn and long whiskers is effortless with this shaver. The Panasonic 3 Blade Wet & Dry Electric Shaver also has a shaving sensor to detect your beard density. This allows the shaver to automatically adjust motor speed to provide a gentle, effective shave and reduce skin irritation.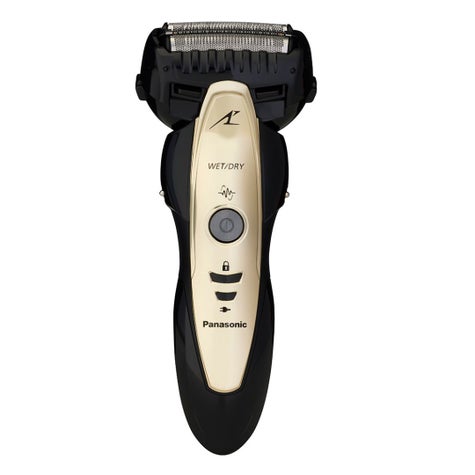 Braun Series 9 Pro Wet & Dry Shavers
The Braun Series 9 Pro Wet & Dry Electric Shavers are efficient and gentle, regardless of whether you are shaving a one, three, or seven-day beard. They feature the unique ProLift trimmer that lifts and cuts long and flat hair. They are also capable of capturing tough hairs in tricky areas, thanks to the redesigned and enhanced Precision Switch, which locks the shaver head for even better control. The Braun Series 9 Pro Shavers are also 100% waterproof, so they can be used both wet or dry.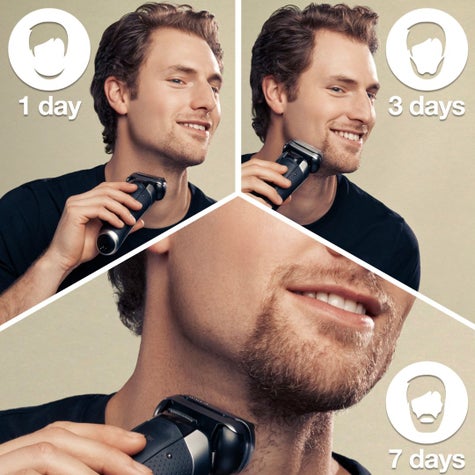 ROTARY
A rotary shaver is better for those with thick, or medium to coarse hair, or when your beard grows in different directions. It's also perfect for manoeuvring around curved areas like the neck or chin and when you don't shave every day. This is because rotary shavers are not as gentle as foil shavers on the skin. There is a range of electric rotary shavers on the market. Here are our top picks:
Philips SkinIQ Electric Shavers
For an incredibly smooth and close shave, try the Philips SkinIQ Electric Shaver. There are four in the range – Series 5000, Series 7000, Series 9000 and Series 9000 Prestige. All are equipped with SkinIQ technology so the shaver adapts to you, reducing friction on the skin to minimise irritation and improve skin comfort. Engineered for precision and cutting efficiency, these shavers allow you to shave wet, dry and even under the shower.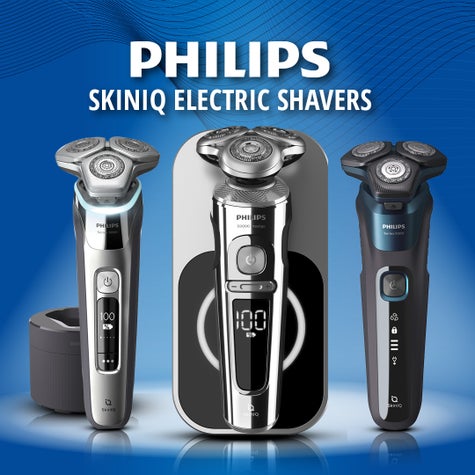 Face Guard Elite Pro Wet & Dry Electric Shaver
The Face Guard Elite Pro Wet & Dry Electric Shaver features a pivoting head with 3 ultra-thin dual-cutting blades that actively flex and adapt to facial contours. With a USB charging option and intelligent LED display, it is also technologically advanced. This shaver makes wet or dry shaving easy and comfortable. The Face Guard Elite Pro Wet & Dry Electric Shaver is 100% waterproof and maximises skin contact to provide a smooth, close shave. Better yet, it also comes with a Face Guard Shaving Oil 20mL.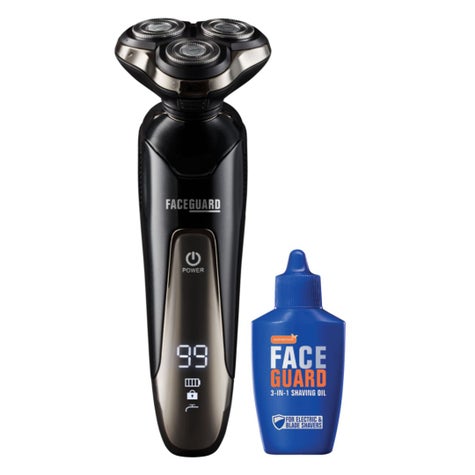 To shop the full range of electric shavers at Shaver Shop, click here.