DIY Skincare Devices That Will Enhance Your Beauty Routine
Nov 06. 2020 by
Shaver Shop Team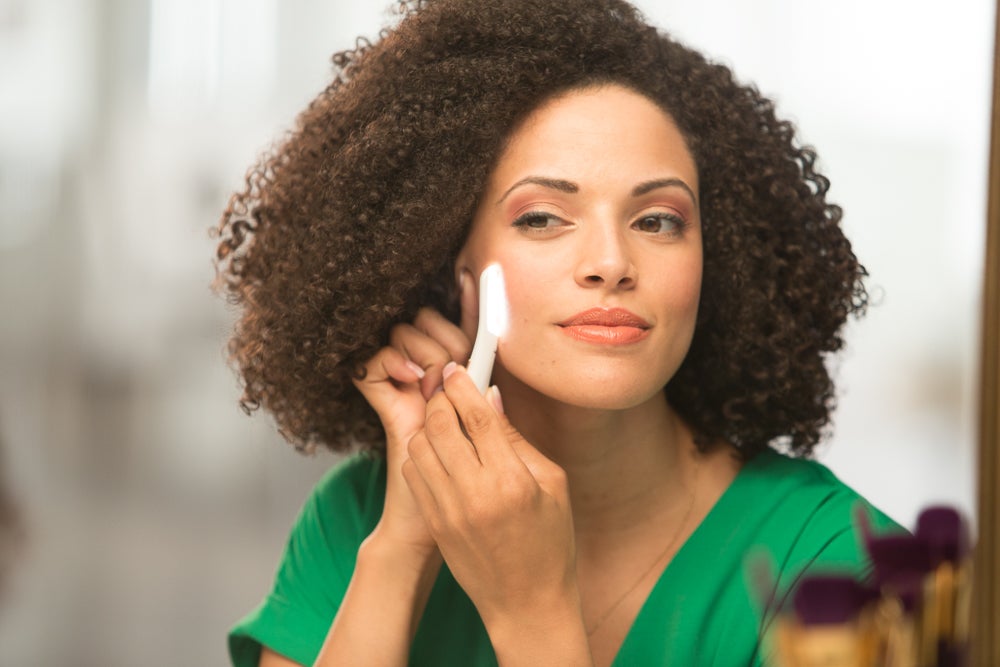 In the modern, tech-driven world, we are consistently being introduced to new gizmos and gadgets that promise to help make our lives easier. For those of us who are fond of that post-facial glow, the beauty industry is thankfully no different.
We are now privy to plenty of do-it-yourself skincare devices that will save you money and time, and keep your skin looking its dewy best. At the click of a button, the spin of a roller or the glide of a razor, skincare devices can enhance your beauty routine, leaving your skin fresh, clean and bright.
One of the most popular, not to mention prettiest, products on the market is the Finishing Touch Flawless Contour Quartz Roller, a vibrating facial massager designed to promote collagen production* and reduce the appearance of fine lines*. Roll outward and upward over the face to help tone, de-puff and improve the overall appearance of your skin. The roller also comes with an under-eye press attachment, which targets inflammation and dark circles, giving the skin an instant pick-me-up. Dermatologist approved and made from real rose quartz, both the roller head and under-eye press can be refrigerated to increase the cooling effect. Roll it on creams and serums to help penetrate product further in to the skin and improve results.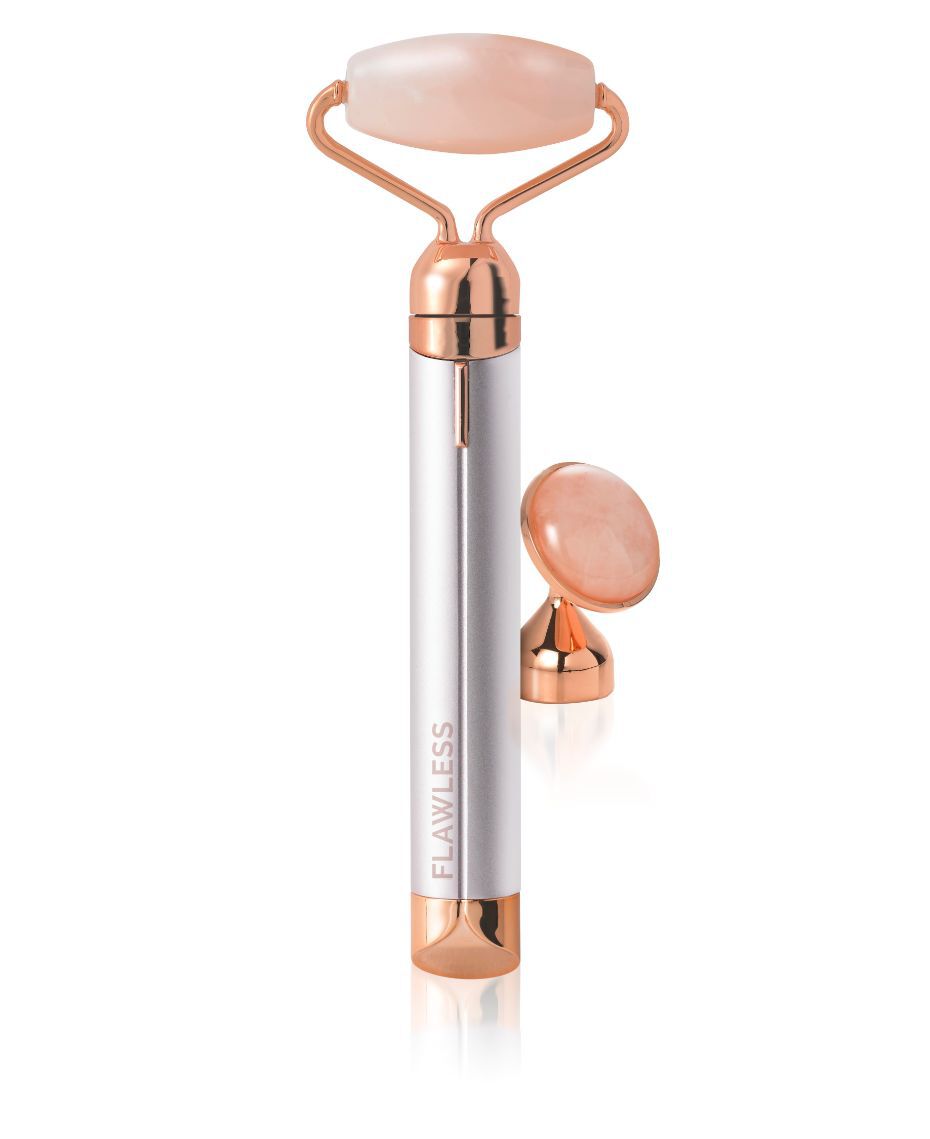 To help diminish fine lines and wrinkles, improve skin texture and reduce superficial pigmentation, the HoMedics Radiance Microdermabrasion System is a dream. Safe and gentle for all skin types, the handheld system also treats oily and enlarged pores, decreases blackheads and improves acne scarring, making it a bona fide multi-tasker. Just like in-salon treatments, HoMedics' Microdermabrasion System works by removing dead skin cells with a gentle vacuum massage, exposing the healthier, brighter layer of skin underneath. Yes, please!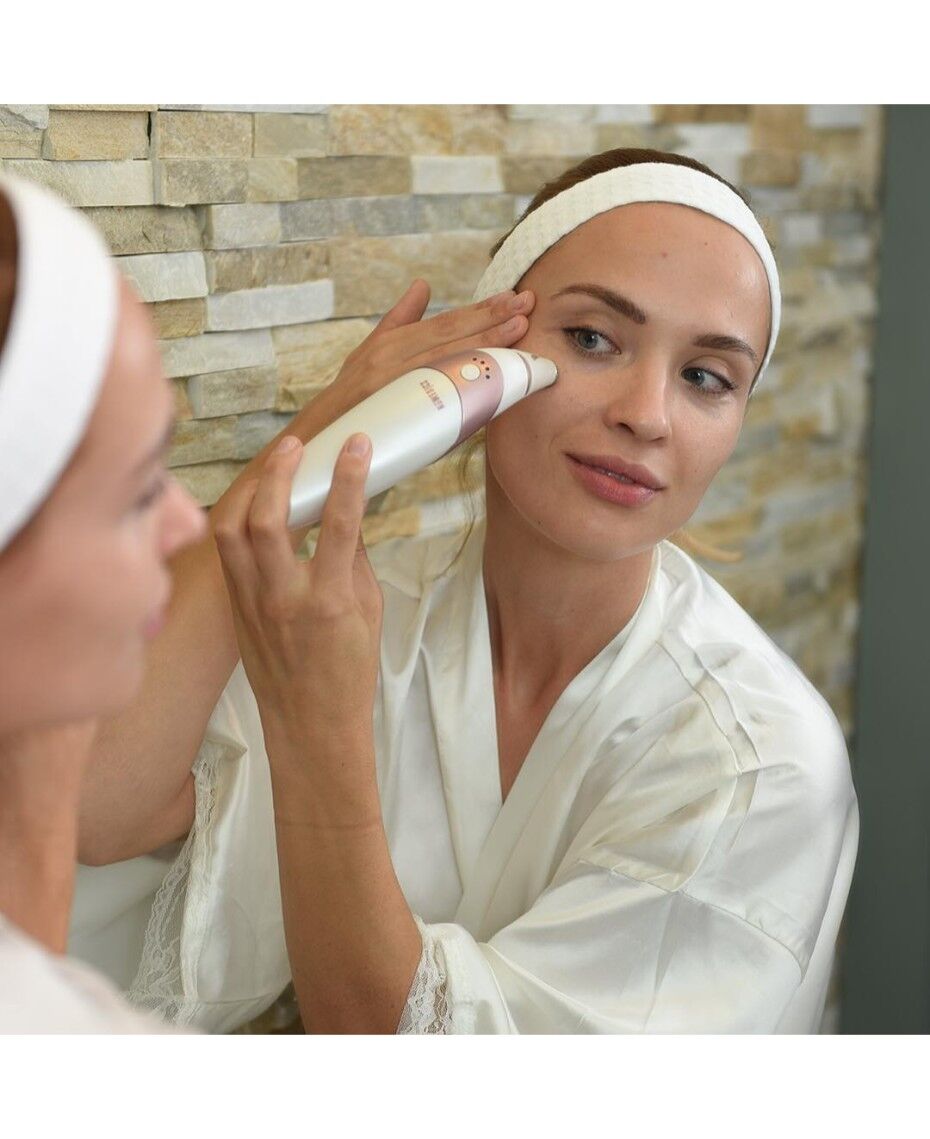 Also from Homedics, the Radiance Blackhead Remover is another all-rounder, helping clean pores, smooth the skin and improve skin elasticity and fine lines. It comes with three heads: the large round tip provides a more intense vacuum suction for even cleaner pores; the small round tip is ideal for sensitive skin; and the oval tip helps improve skin elasticity and reduce fine lines and wrinkles. Add five intensity levels and the Radiance Blackhead Remover is suitable for multiple skin types. Use two to three times a week, after cleansing and before moisturising, for noticeably more radiant, smooth skin.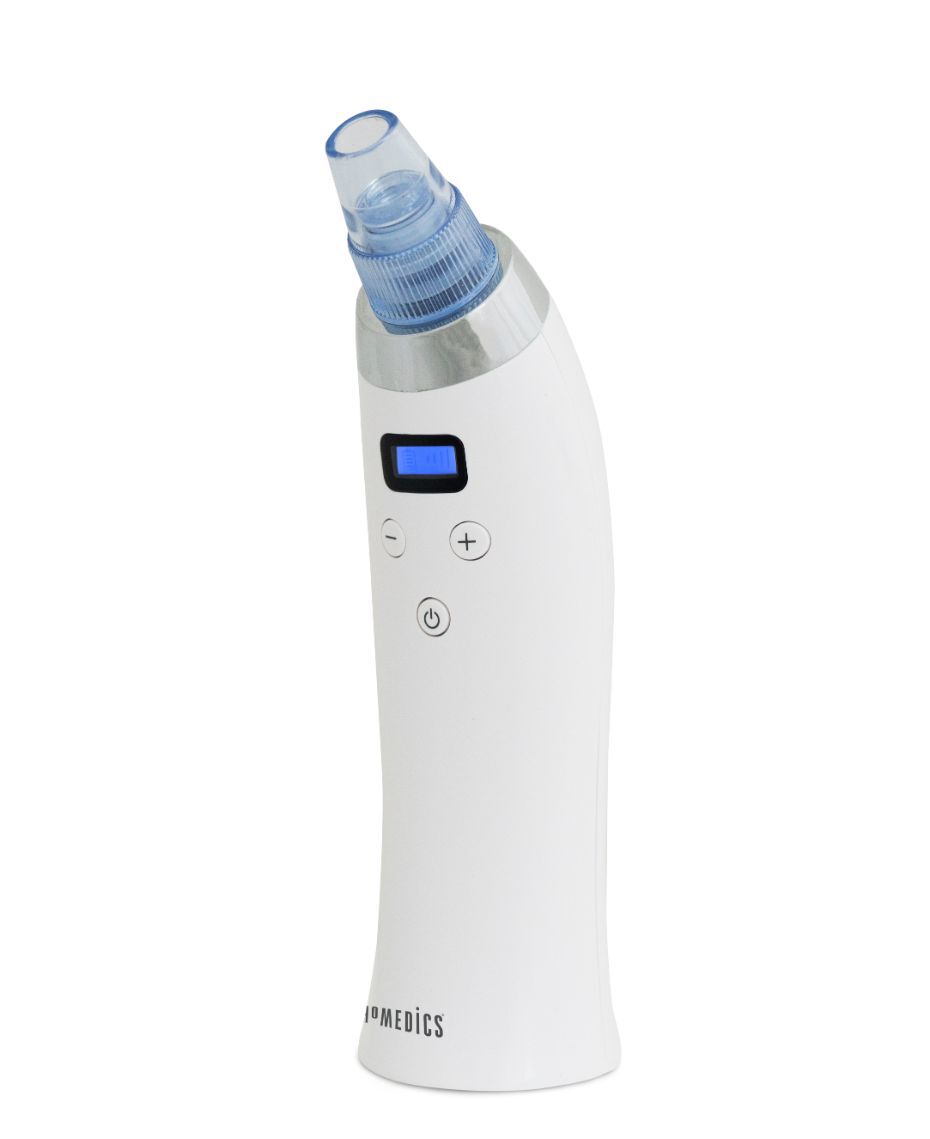 On the task of exfoliation, the Dermaplane Glo from Finishing Touch Flawless is… well, flawless. With its professional-grade Japanese stainless steel blade, the Glo removes dry, dead skin to reveal smoother, more radiant, younger-looking skin in a few simple strokes. The Glo also removes 'peach fuzz', or vellus hair, which brightens the skin and supports a flawless makeup application. Don't fret. Contrary to common belief, the hair doesn't grow back thicker. Additional features include a specially designed safety guard and built-in LED light, so you'll never miss a spot.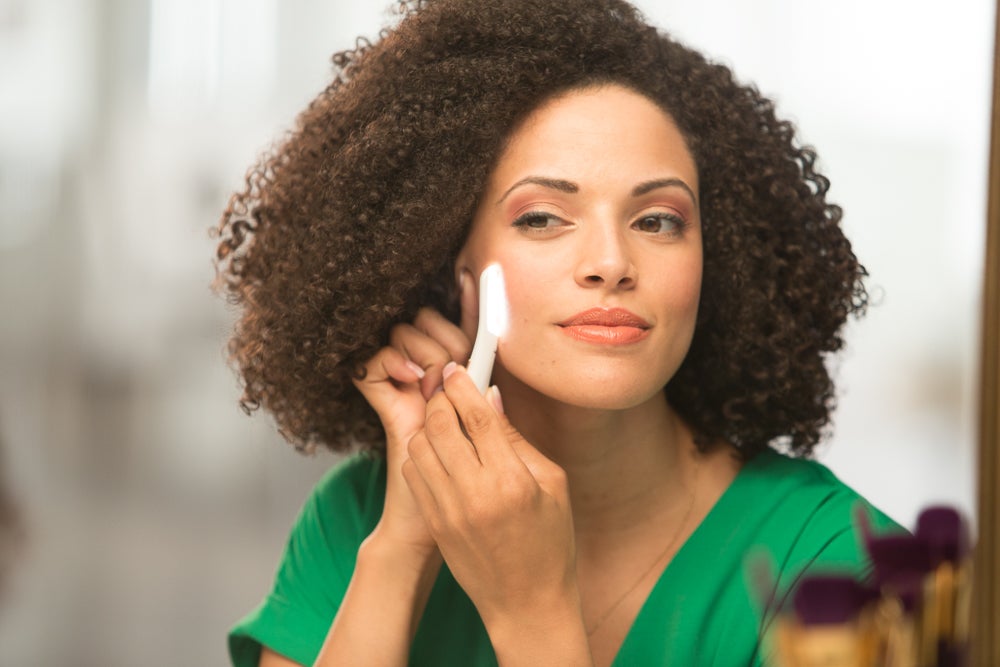 Quick, simple and effective, these DIY devices are shaking up skincare. Introduce one of these clever products into your routine and your skin will thank you for it. Click here for Shaver Shop's full range of skincare products.
*Studies undertaken by Finishing Touch.