Discover The Innovation Of Theragun
Aug 06. 2021 by
Shaver Shop team


If you think of a massage gun, you may automatically think of Theragun due to the noise it's created in the industry. As a market leader in wellness and percussion therapy, Theragun, now known as Therabody have established themselves as a pioneer in this space. Their mission is to provide you with effective natural solutions you need to take charge of your daily wellness. And with over a decade in research, innovation and education, is there anyone better to help you on your wellness journey?

Their massage gun range has evolved over time in the same way your needs have evolved over the years. Developed with physical therapists, trainers, engineers, and scientists at every stage of their production, you can feel confident you're investing in a product that has proven itself among many everyday people and famous athletes.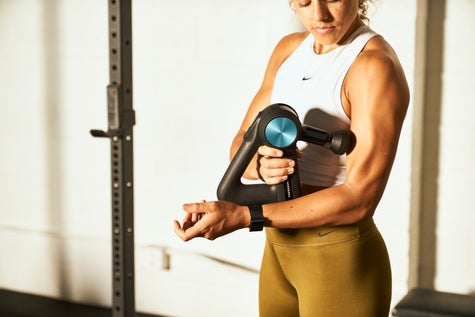 Starting with the top of the range, the PRO puts the power of professional-grade treatment in your hands. Designed with professionals in mind, it delivers a deep muscle treatment with durability and features that can be relied on. It's perfect for enhanced muscle recovery, releasing stress and tension and soothing discomfort with enhanced smart percussive therapy. Its unique commercial-grade motor means you get a powerful treatment, but its QuietForce Technology means it operates quietly without diluting the speed or quality. You also have the option to connect to the Smart App which personalises your routine and guides you through your wellness journey. A real advantage when needing extra guidance and ensuring you're utilising the most out of your device. Other features include an ergonomic handle design, OLED screen, adjustable arm for full-body reach, five built-in speed options, two year warranty and 300 minutes of total battery life (two external Lithium-ion rechargeable batteries included, 150 minutes each). In regards to the attachments included, you receive six options to customise your treatment – Dampener, Standard Ball, Wedge, Thumb, Cone and Supersoft™.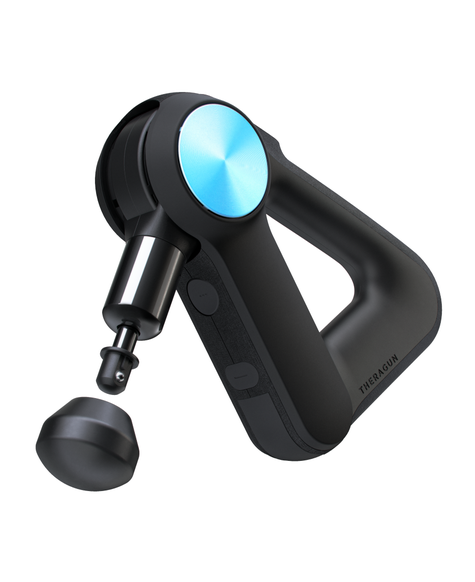 Just under the PRO, you have the Elite. Therabody's quietest device with smart percussive therapy. It works to melt away tension and release soreness and discomfort to help you feel empowered about your body. It works similarly to the PRO, however with slight differences such as the force, battery life, warranty and number of attachments to name a few. The Elite delivers Therabody's unique amplitude and speed up to 40 lbs compared to 60 lbs for the PRO, yet still a great force which aims to get to the root of your discomfort without stalling. It includes one Internal Lithium-ion battery that runs for a total of 120 minutes and five attachments – Dampener, Standard Ball, Wedge, Thumb, and Cone. With a one year warranty, you can still have peace of mind.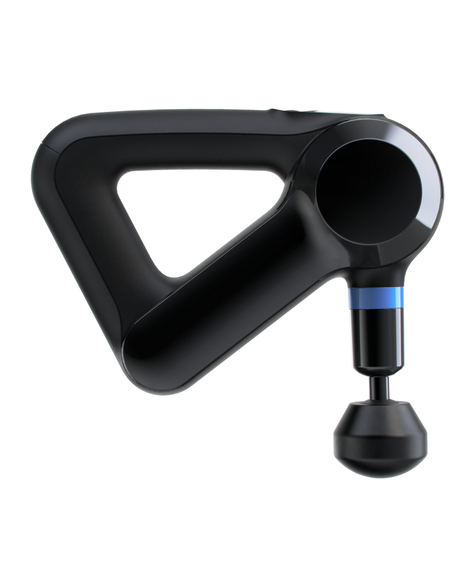 We've now reached the Prime model, which is positioned as their simplified yet smart percussive therapy device. It is a larger drop in price compared to the PRO so you can anticipate additional variances in features and benefits, but still an effective and powerful option to soothe tightness and discomfort. It prioritises Therabody's most essential features which proves sometimes, simple is best depending on what you're looking for to suit your personal needs. You can expect a quiet motor, 30 lbs of no stall force, five speed range, 120 minutes run time, 1 year warranty and four attachments included – Dampener, Standard Ball, Thumb and Cone. It maintains the Theragun's Triangle ergonomic handle design and Bluetooth connectivity.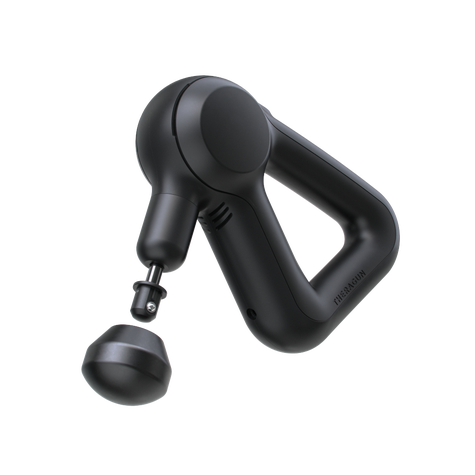 Mini in size, but not in power! The Theragun Mini is your ultra-portable, on-the-go treatment option which gives you compact, yet powerful relief from muscle tension. Ergonomic grip, three speed settings, 150 minutes run time, 1 year warranty and 20 lbs of no stall force are some of the features which make this pocket-rocket a suitable option for anyone who wants a powerful, yet easy device to take with them anywhere, anytime – even in your jacket pocket! It's also ultra-light and quiet with only the Standard Ball attachment included. Understanding your personal needs and lifestyle will play a role in knowing if this option is suitable for you.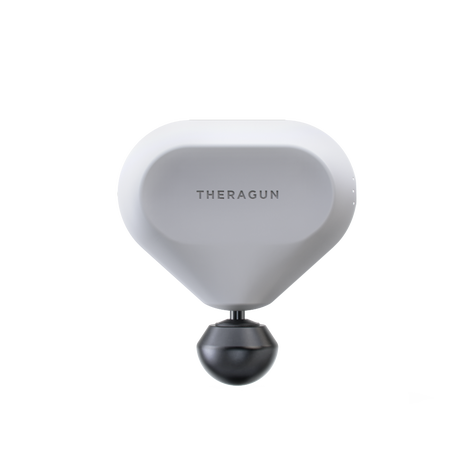 Also available in black.
We hope this was a helpful introduction into the Theragun by Therabody massage gun range. To learn more, click here.