Discover The Biggest Invention In Men's Traditional Shaving
Feb 28. 2020 by
Shaver Shop Team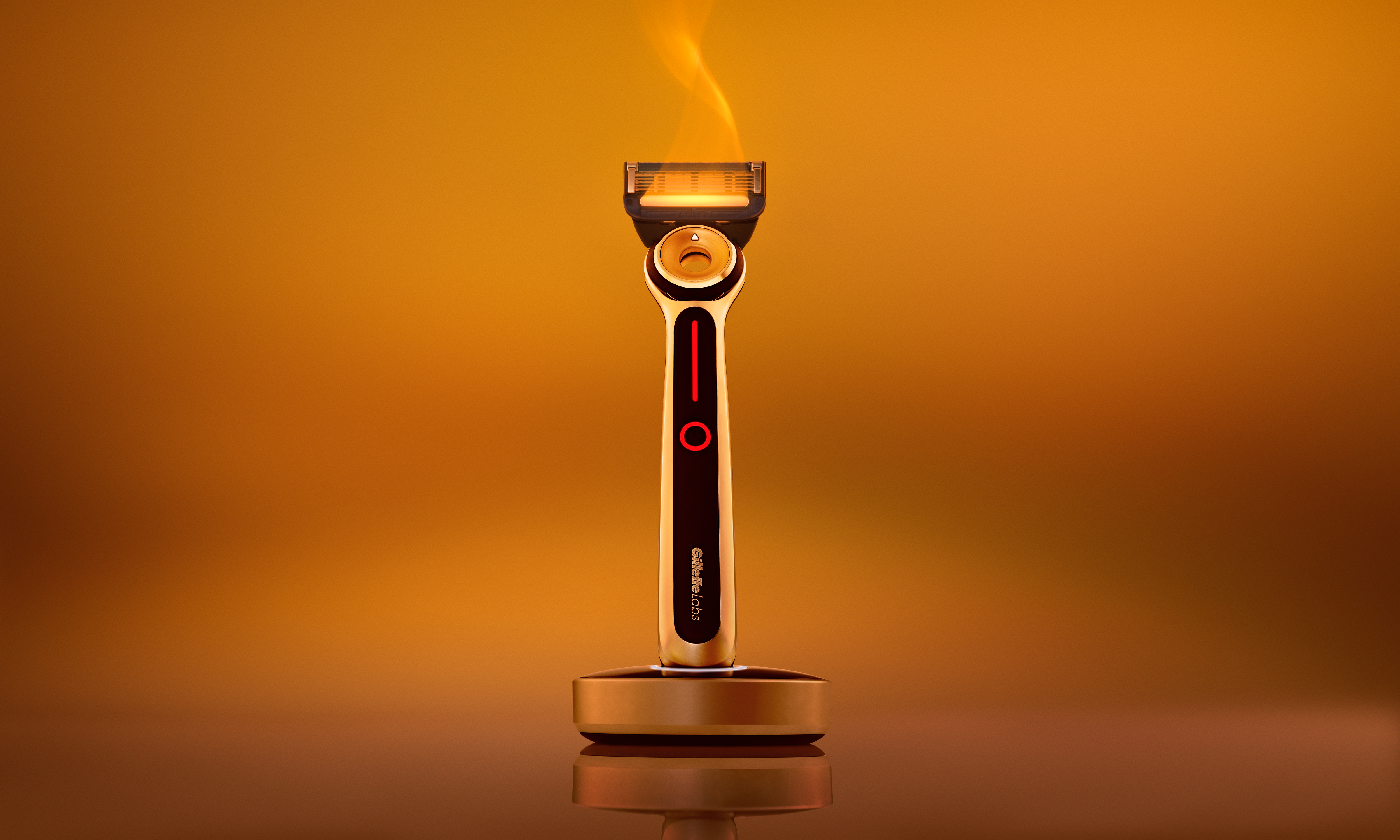 Named as one of the best inventions of 2019 by TIME, the NEW GilletteLab's Heated Razor is ground breaking within the world of men's shaving and grooming.
If you've experienced a barber's traditional straight-razor shave, you know the relaxing feeling of a hot towel wrapped around your face and neck to prep your skin for the ultimate shave – an important step to achieve an incredibly close and comfortable result. But let's be honest, in our time poor generation, who can regularly enjoy this luxury?
This is where the clever Heated Razor comes in. GilletteLab's have created a way that you can enjoy the luxury of a hot towel shave every day at home. Let me go on to explain how – A stainless steel warming bar sits beneath the five blades which radiates heat onto your skin in less than a second. With a push of a button, a safe level of heat is distributed quickly and evenly at your chosen temperature (43°C or 50°C) and you instantly feel comfort with every stroke. Is this heat safe for your skin? Yes absolutely – to put it into perspective, the temperature of a shower sits at around 41°C.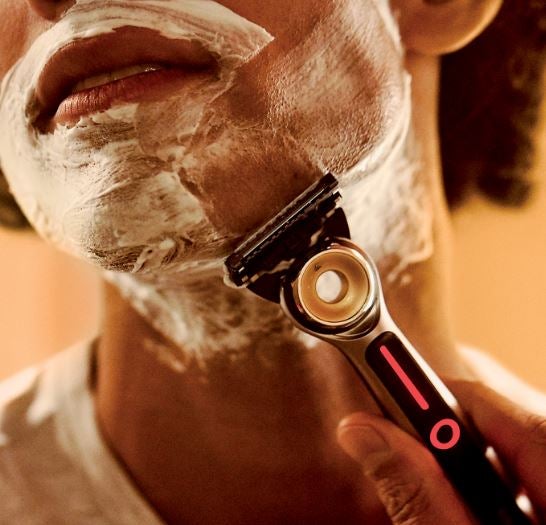 Opening the box, it's hard not to be impressed by its sleek design and magnetic wireless charging dock. Upon plugging in the dock, the razor sits upright and is instantly lit up as it charges. The rechargeable lithium ion battery lasts up to six shaves on a single charge (depending on usage) which is ideal for short trips away and on-the-go use at the gym or work.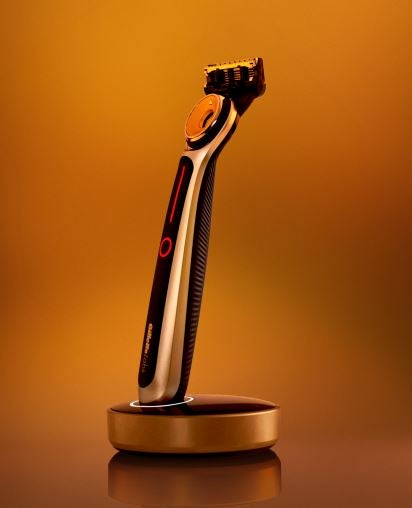 It features Flexdisc™ Technology that allows the shaver head to follow the contours of your face keeping the warming bar in close contact with the skin with every stroke, so no areas are missed. We also love that it's waterproof so whether you shave in or out of the shower it won't interrupt the heat and usability.
For $299, you receive the Heated Razor, magnetic wireless charging dock, smart plug and two blade cartridges. If you have sensitive skin or struggle getting the right shave, this is definitely a razor for you to try. Even if you're blessed with unproblematic skin, who doesn't love a grooming tool that makes life easier, with the convenience of a hot towel shave at home.
Note: GilletteLabs Heated Razor Cartridges (available in 4 or 8 packs) are the only compatible blades for the Heated Razor.