Images
Hover to zoom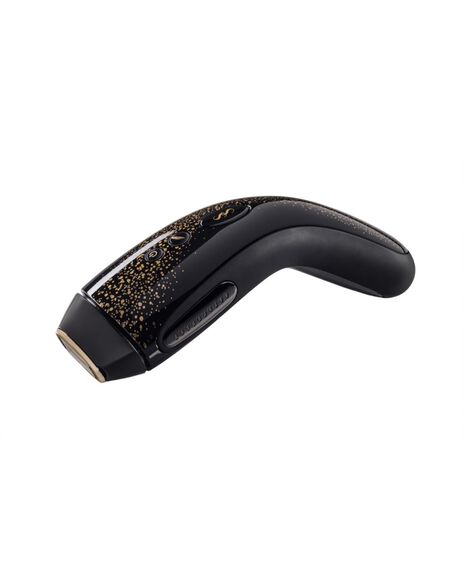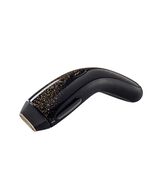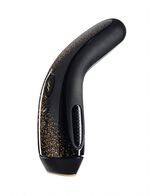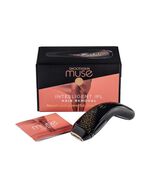 Product Description

Product Description

Always read the instructions and use only as directed. See in store for more details. Not suitable on red, light blonde, white/grey hair or very dark skin.

SmoothSkin Muse is the latest IPL product from SmoothSkin- and it's smart and powerful, just like you! With SmoothSkin Muse Intense Pulsed Light (IPL) hair removal system, you can have silky smooth skin that lasts so long you'll never worry again worry about stubbly legs or prickly underarms!

Made in the UK, SmoothSkin Muse comes from a 30-year heritage in light-based beauty and SmoothSkin were the first to discover how light can be used for hair removal.

SmoothSkin Muse is designed to help break the hair cycle and prevent regrowth, giving permanent hair reduction. For best results, SmoothSkin Muse should be used every week for 12 weeks to ensure all hair follicles are treated. After the initial 12 treatments, to maintain results and stay silky smooth, you'll just need to top-up as required, usually once every 4 to 8 weeks.

Of course, everyone's treatment regime will be slightly different, because we all have different skin, hair, lifestyles… even genetics play a role! However, the secret to staying silky smooth is to stick to your treatment regime and keep up with top-up treatments. With regular use, you will see fewer and fewer hairs growing back. These hairs should also be finer, lighter in colour and grow more slowly. As time goes on, you will be able to completely replace your shaving routine.

SmoothSkin Muse can be used to treat the legs, bikini line, underarms and face- a full body treatment takes less than 20 minutes.

SmoothSkin Muse is suitable for skin tones 1 to 5, and those with naturally brown or black hair. It is not suitable for skin tone 6, or those with white, grey, blonde or red hair.


How does it work?
SmoothSkin Muse is designed to help break the cycle of hair growth:

The light energy is transferred through the skin's surface and is absorbed by the melanin present in the hair shaft.
The absorbed light energy is converted to heat energy (below the surface of the skin), which disables the hair follicle preventing further growth.
Treated hairs naturally fall out over a period which can vary from a few days to 1-2 weeks depending on the individual.

Treatment Times
You can treat the whole body in 20 minutes:
Both full legs: 16 minutes
Underarm: 2 minutes
Bikini line: 1 minute
Face: 1 minute


Product Specification
6J/cm2
3 cm2 window
Corded
No batteries required
2-year warranty


What's inside the box?
1 x SmoothSkin Muse
1 x Quick start sleeve
1 x Support programme invitation
1 x Mains cable
1 x Power supply
1 x Instruction manual


Product Reviews

Questions And Answers
Product Code
CA00-1564 MUSE
Muse IPL Long Term Hair Removal Device
Details
https://www.shavershop.com.au/smoothskin/muse-ipl-long-term-hair-removal-device-010410.html
Product features

IPL Tailored to You
SmoothSkin Muse scans your skin before each flash and automatically selects the light intensity best suited to you to maximise your results, displaying the setting on the power bars either side of the treatment window.

Fast and Powerful
Extra power kicks regrowth to the curb, so you'll stay hair-free for longer. At its fastest the time between flashes is less than one second so you can treat large areas like your legs quickly and easily, without fuss.

Unlimited Flashes
Most devices have a limited number of flashes available – but not SmoothSkin Muse! Thanks to the latest in IPL technology, you'll never have to worry about running out, giving you incredible results to last a lifetime.

Safe and Comfortable
SmoothSkin Muse adapts the treatment to your skin not just for enhanced results but for safety and comfort too. A built-in UV filter prevents skin damage and there's no need for expensive replacement lamps or messy gels.
For Most Skin Types
Not suited to very dark skin, or to treat red, light blonde or white/grey hair. For added safety, built-in sensors ensure the device never fires on an unsuitable skin tone.

Suitable for Body and Face
SmoothSkin Muse can be used to safely and effectively treat the body; including the arms, legs, bikini line and underarms; and the face, including the upper lip and jawline, with a full body treatment taking less than 20 minutes.

Glide Vs Stamp Mode
Choose stamp mode for maximum precision on smaller, delicate areas like the face and bikini line, or hold the activation button down and switch to glide mode to treat large areas like the arms and legs quickly.

With Gentle Mode
Designed to ensure a comfortable IPL experience, switching on gentle mode will reduce the energy emitted by the device, handy for those with sensitive skin, any sensitive areas and for first time users.