Images
Hover to zoom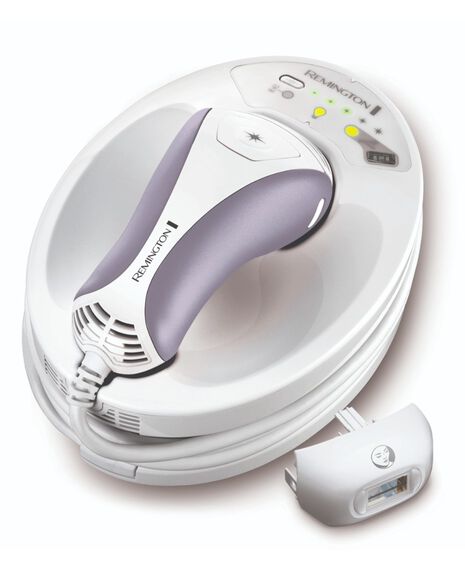 If you're looking for beautifully smooth skin, then your hair removal saviour is here – the Remington i-LIGHT® PRO+ Face & Body is fast, effective and gentle on the skin. Dermatologist endorsed and Choice recommended, this hair removal system can achieve salon standard results in the comfort and convenience of your own home. Designed for use on both the body and face*, this technologically advanced device harnesses innovative Intense Pulsed Light (IPL) technology to achieve up to 94% fewer hairs after just 3 treatments!*
With permanent results achievable in just 4 weeks*, you can feel confident and ready for anything all year round with soft, smooth, hair-free skin.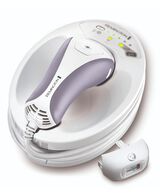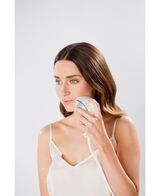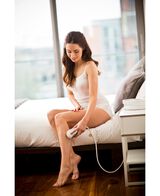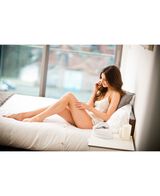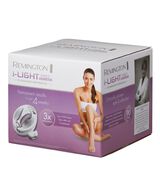 i-Light Pro IPL6500AU IPL Long Term Hair Removal System
Details
https://www.shavershop.com.au/remington/i-light-pro-ipl6500au-ipl-long-term-hair-removal-system-008650.html
After cash back price - $399.95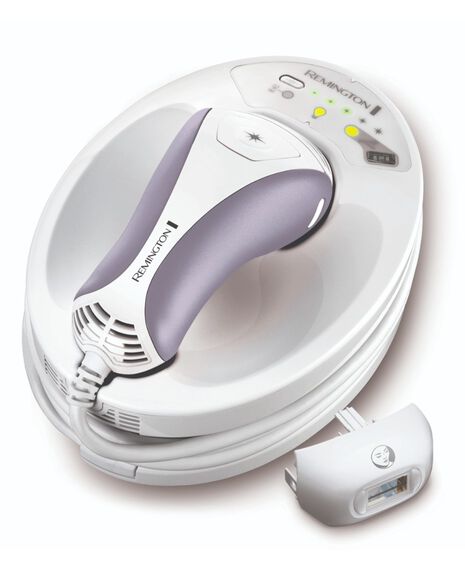 i-Light Pro IPL6500AU IPL Long Term Hair Removal System
After cash back price - $399.95

Product Features

Permanent Hair Removal
The Remington i-LIGHT® Pro+ Face & Body offers a permanent* and safe solution to remove unwanted hair in the comfort and privacy of your own home. The clinically proven system leaves you with up to 94% fewer hairs after just 3 treatments*.

Dermotologist Recommended
"i-LIGHT® uses the same advanced IPL technology used in clinics and salons by dermatologists and medical professionals like myself. It is simple to use, gentle to the skin, and clinically proven to remove hair safely and effectively with long-lasting results"
Dr Barbara Kubicka
Specialist in Aesthetic Medicine

Use on Face & Body
The i-Light® Pro+ comes with two interchangeable caps one for the body and the other for the face. Use the body cap to remove hair from your legs, underarms, bikini line, stomach and back. While the facial cap can be used on female facial hair below the cheekbone.

Infinity Bulb
The i-LIGHT® Pro+ Face & Body comes with an Infinity Bulb, meaning no replacement bulbs are needed.

Effective & Powerful
The i-LIGHT® Pro+ Face & Body features advanced technology that sets it apart from other at-home IPL devices. High energy output (7-8J/cm²) effectively disables the hair follicle with ProPulse™ wavelengths (>650nm) which deeply penetrate the skin to reach right down to the hair root. The light energy is delivered in long pulse durations (110ms) – faster than a blink of an eye – and gentle to the skin.

How does it work?
The i-LIGHT® Pro+ Face & Body uses intense pulses of light (IPL) to gently disable the hair follicle and prevent hair regrowth. Treatment is easy, simply shave the area to be treated and gently glide the hand device over your skin. Retreat every 2 weeks for 3 treatments and then as required. Hair will shed naturally between treatments.
Product Description
Infinity bulb, no replacements needed
Interchangeable attachment caps:

3cm body cap with fast 3 second flash rate
2cm facial cap with 4 second flash rate

Flash windows have UV protection filters
5 Energy levels (7-8J/cm2)
ProPulse selective wavelength (>650nm)
Long pulse duration (110ms)
Continuous flash mode
Audible feedback for peace of mind
Skin contact sensor will only flash if held against skin
Integrated skin tone sensor
Forced air cooling system with cool down
Corded & convenient, no need to recharge
Worldwide voltage
Anti-static cleaning cloth
2 Year warranty
Benefits
Permanent results in just 4 weeks*
Up to 94% fewer hairs after just 3 treatments*
Clinically proven safe & effective
Dermatologist recommended & endorsed
*Individual results vary. In clinical trials on the body, treatment sites showed up to 94.3% fewer hairs twelve months after just 4 weeks of treatment (3 treatments each 2 weeks apart). Similar results observed from professional hair removal devices.
How to Use the i-LIGHT® PRO IPL Permanent Hair Removal IPL6500AU
i-Light Pro IPL6500AU IPL Long Term Hair Removal System
is rated out of
5
by
103
.
Rated

5

out of

5
by
Emmy
from
Quick, easy and painfree
So quick and easy, and you barely even feel it! I've only done my first round of treatments so I'm yet to give a proper review as to how well it works but I'm very hopeful.
Date published: 2018-11-18
Rated

5

out of

5
by
Bim85
from
Easy to Use with Great Results
It is a terrifying prospect to actually 'shave' an area of concern, particularly when it is on your face (upper lip) because doesn't hair grow back coarse and seemingly thicker and darker because of that blunt cut? These were my thoughts when I started using the i-Light Pro. To be honest, I have used another IPL system in the past - but it was so bulky and awkward to use that I failed to keep up the required program, though I was seeing results. I purchased the i-Light Pro out of sheer desperation, and I loved the colour of the unit - shallow, I know - and it has been a blessing. The i-Light Pro is just so simple to set up, and with just one touch of the sensor panel to your skin, you are ready to go! The handheld IPL head sits nicely in the hand and is easy to move around those tight bends and folds on the body. There is a facial attachment for dealing with the smaller areas on the mush (upper and lower lip, chin, etc.) with total ease. I have always used the unit at its highest setting, and have never felt any pain or discomfort, just the occasional waft of burnt hair after treatment...and yes, the i-Light Pro works an absolute treat! Any hair that does grow back, grows back so much finer and lighter until it disappears all together after several treatments. I use my unit for the occasional touch up now - though I am now contemplating treating the dreaded armpits too :) A wonderful device from Remington which is so easy and convenient to use. It also stores neatly when not in use. I cannot recommend the i-Light Pro enough!
Date published: 2018-11-12
Rated

5

out of

5
by
Sharni
from
Easy to use!
I brought this ages ago and i love it! I need to use it more often to see results but it is really easy to use. Having the face attachment is fantastic. It's not painful at all i put it on the highest setting every time! After i brought one my mother did and now my sister wants one. I tried lazer by the professional and this is better, quicker, and much cheaper!
Date published: 2018-11-10
Rated

5

out of

5
by
DianaKiss
from
Love the results! Virtually painfree hair removal!
I bought this 6 months ago to help with all the extra hair that comes with having PCOS, and it's doing wonders! It's saved me quite a lot of time and money so I'm very happy.
Date published: 2018-11-09
bvseo_sdk, dw_cartridge, 16.1.1, p_sdk_3.2.0
CLOUD, getContent, 271ms
reviews, product
How many falshes? Does it suits all skin and hair colour?
I'm not sure on the exact amount of flashes but it has enough to do 1 whole person & then that part would possibly require replacing but it's not an expensive part. It's not suitable for all skin and hair eg: it's not suitable for well tanned to dark skin or white / grey hair. 
Date published: 2018-12-13
How many flashes this has and how long it will last 
It's unlimited flashes 
Date published: 2018-11-19
Hi, can diabetics use this product? 
Hello Shelley, Thank you fro your question, We would strongly suggest seeking professional medical advice befre purchasing any IPL type device. Kind Regards, Shaver Shop
Date published: 2018-10-23
Hi what is the difference between this and the ipl6000au please
To be honest, I love the idea of the home use machine and it has worked to some degree but not on my really course hairs 
Date published: 2018-11-25
Hi. Ive never used laser or ipl but have been wanting to try it for a year now but too scared to go to a salon. I'm curious will this reduce my hair (olive skin, dark hair) like in salon & is this ok to use inside bikini line similar to a xx?  Thanks
Hello Tami, The device will indeed work on your skin tone and hair follicle, results are generally noticeable at the 4-6 week mark. IPL is suitable for use on the bikini line area. However, it has not been clinically tested on these areas. Do not use the device directly on mucus membranes. These areas may have a darker skin colour and so to avoid injury they should not be treated. Kind Regards, Shaver Shop
Date published: 2018-07-09
I have fair skin and combination of fair/ ginger tinted  hair- will this model be effective, seem to have different reports.
I don't like your chances of successful permanent hair removal using this product. Fair skin and dark hairs works well.
Date published: 2018-06-07
Just wondering if you can use this product under your arms and on your never region (you know down there)
Yes and no depending on skin and hair colour - it won't zap the light peach fuzz hair.  Regarding the "Never" region it also depends on the skin and hair colour  ( aka nether region - private areas- genitals ) but the term "never region" gave me a giggle Haha, I'm totally using that term from now on. They don't suggest use on the genitals as there is increased sensitivity to this area and the skin can be thinner and sometimes darker and could increase your risk of a burn (which would seriously hurt there). That said I found no issue doing the "never region" on lowest energy setting. But everyone's skin is different so check skin colour and do at your own risk. I totally take no responsiblity if you fry your "never region".
Date published: 2018-06-07
Good morning, What would be the difference between two unit both i-light IPL6500 ($ 299.00) and IPL6500 body and face ($ 499.00)? Thnks and Kind Regards.
I bought this machine as This machine has a " Infinity" bulb which supposedly means it will never need to be replaced.... "within the warranty period"... at least.. which is 2 years. Whereas the other machine has a specific amount of flashes before you need to replace the bulb ( unsure of amount of flashes) that said it also has a 2 year warranty. I guess the question comes down to how much is a replacement bulb and how much do you intend to use it. 
Date published: 2018-06-06
bvseo_sdk, dw_cartridge, 16.1.1, p_sdk_3.2.0
CLOUD, getContent, 318ms
questions, product