Images
Hover to zoom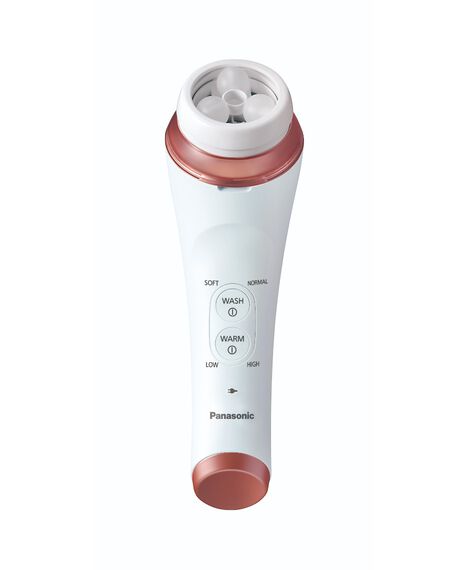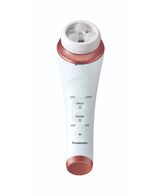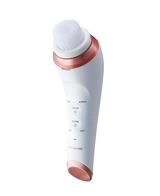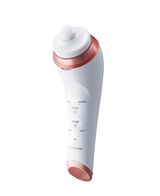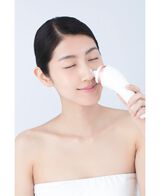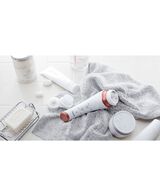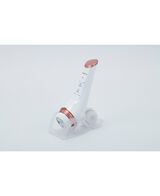 Product Description

Product Description

Micro-foam Technology
Choose your facial care attachment, pour in a small amount of cleanser into the reservoir and watch as a micro-foam generates which has a 20x better cleansing effect than hand washing.

Luxurious Soft Facial Brush Supplied
Soothing, luxurious micro-foam flows smooth through the facial brush's soft and tapered rotating bristles to thoroughly clean skin and purify pores.

Pore-Targeting Silicone Brush
Simply apply your favorite cleanser to trouble spots (like the T-Zone) then use this specially designed brush to reach deep into pores and clean away dirt, roil and other impurities.

Relaxing Massage Roller Head
The ultimate in skin care luxury, this attachment offers a rich micro-foam and tapping massage without the exfoliation impact of a traditional brush to brighten and refresh your skin.

Warm Makeup Removal Plate
Select from two warming models on the facial cleansers ergonomic handle and then smooth the warm plate along the surface of your skin along with your favorite makeup removing creams to help loosen and remove makeup.

Included Accessories:

Soft Brush
Drainage Massage Head
Pore Focus Brush
Measuring Cup


Product Reviews

Questions And Answers
Product Code
EH-SC65-P541

Micro Foam Cleanser EH-SC65-P541
Product features

Micro-foam Technology
Choose your facial care attachment, pour in a small amount of cleanser into the reservoir and watch as a micro-foam generates which has a 20x better cleansing effect than hand washing.

Luxurious Soft Facial Brush Supplied
Soothing, luxurious micro-foam flows smooth through the facial brush's soft and tapered rotating bristles to thoroughly clean skin and purify pores.

Pore-Targeting Silicone Brush
Simply apply your favorite cleanser to trouble spots (like the T-Zone) then use this specially designed brush to reach deep into pores and clean away dirt, roil and other impurities.

Relaxing Massage Roller Head
The ultimate in skin care luxury, this attachment offers a rich micro-foam and tapping massage without the exfoliation impact of a traditional brush to brighten and refresh your skin.