Images
Hover to zoom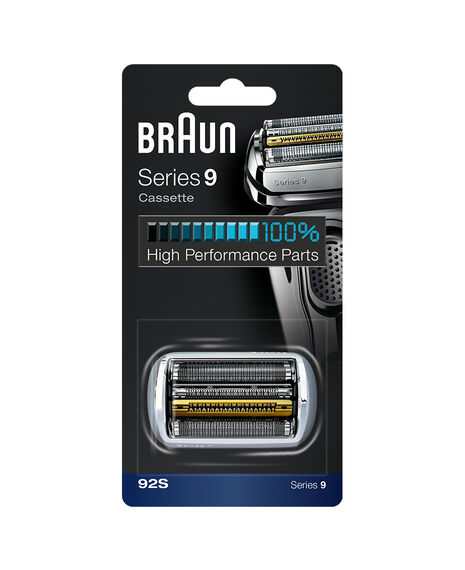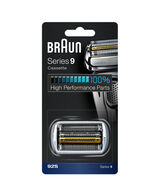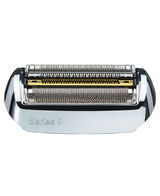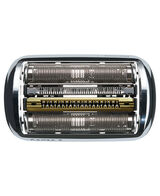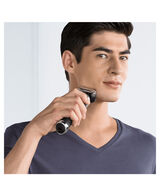 Series 9 92S Cassette Shaver Replacement Part
Details
https://www.shavershop.com.au/braun/series-9-92s-cassette-shaver-replacement-part-009587.html

Product Description
Product Reviews
Questions And Answers
Product Description
Replacement Braun Series 9 electric shaver foil for Braun 9290cc
Within 18 months, your Braun shaver will cut an average of 6,000,000 hairs. In accomplishing this substantial task, the cutting parts will gradually wear out and your shave may become less close and comfortable.
That's why Braun recommends changing your shaver's foil & cutter block every 18 months to maintain your shaver's maximum performance. For an efficient shave every day.
Series 9 92S Cassette Shaver Replacement Part
is rated out of
5
by
30
.
Rated

5

out of

5
by
Victor
from
Looks and cuts ok
Excellent does the job well . Gives a nice clean smooth shave
Date published: 2019-03-31
Rated

5

out of

5
by
Shaun
from
Great Service and Product!
Very happy with my Brain Series 9 replacement cassette!
Date published: 2019-02-25
Rated

5

out of

5
by
anon
from
great
great product liked a lot. Fast shipping, thanks again.
Date published: 2019-02-10
Rated

5

out of

5
by
KEV65
from
Fast and efficient replacement
I bought this new shaver foil as the one i had needed replacing. The foil that arrived was a upgrade on the one i had and gives a great close shave. From placing my order to arrival was quick and efficient, will be using shaver shop on line again. Great service.
Date published: 2019-01-06
Rated

5

out of

5
by
JeffJ
from
Worthwhile
I changed the shaver head after 12 months. It made an appreciable difference to the smoothness and efficiency,
Date published: 2018-12-30
Rated

5

out of

5
by
Iann
from
Excellent replacement
Works as good as the original ,should have purchased one earlier
Date published: 2018-12-29
Rated

5

out of

5
by
peter491
from
Nothing but the best
Braun Series 9 shavers are fantastic. They give the best shave if you can't use a razor.
Date published: 2018-09-13
Rated

5

out of

5
by
Tony.G
from
Great
Recently purchased the Series 9 92S Cassette Shaver and all i can say it is great the original one lasted over 18 mths and it was still good, i am very happy with it
Date published: 2018-08-07
Rated

5

out of

5
by
Microjohn
from
Great service
Together with the help of the Braun cleaning unit, the shaver head leaves you with smooth shaves month after month.
Date published: 2018-07-22
Rated

5

out of

5
by
Ches45
from
Better than the original
Even though the new shaving head is in a black housing (the original was all polished metal) it shaved perfectly and I find I prefer it over the original head. Definitely worth 5 stars. The service was handled smoothly and quickly. I most certainly will be buying on-line from the shavershop again.
Date published: 2018-06-20
Rated

5

out of

5
by
Denis
from
Replacement Shaver Head
I have been using Braun shavers for the last 15 years and all of the parts i have purchased have been first class and never let me down. I always get a good shave when i regularly replace the shaver head to keep my shaver in first class condition.
Date published: 2018-06-07
Rated

5

out of

5
by
Pete
from
Shaver Head Cassette
Product arrived completely protected. Braun Series 9 Razor best razor I have ever had. Replacement head cassette just as good as original. Extremely good service from Shaver Shop, ordered one day arrived the next day in mail unbelievable. Cannot fault anything.
Date published: 2018-05-24
Rated

5

out of

5
by
Adel Abdelsayed
from
Good product I like shaver shop and I there produ
I bought it two weeks ago and i leave as spare I like shaver shop
Date published: 2018-05-17
Rated

5

out of

5
by
boone
from
excellent product
no problem whatsoever - very happy - would highly recommend
Date published: 2018-02-12
Rated

5

out of

5
by
JackO
from
Great Features!
Honestly, I never thought this would make so much of a smooth difference.
Date published: 2018-01-27
Rated

5

out of

5
by
chelsea
from
Great shave
Really good to have a fresh cassette. Nice smooth shave again.
Date published: 2017-11-15
Rated

5

out of

5
by
Errol
from
Exceptional quality!
I dropped my shaver & damaged this part. Shaver Shop got the replacement to very quickly & I am glad to say my shaver is as good as new.
Date published: 2017-11-08
Rated

5

out of

5
by
carl
from
Good Service Great Price.
I had a Braun from your Shop at Hurstville. Needed new part. great service and good price.
Date published: 2017-10-25
Rated

4

out of

5
by
Pete
from
Excellent just like the original
This is the second replacement head I have purchased from Shaver Shop tremendous service, arrived in no time just 2 days.
Date published: 2019-04-28
Rated

3

out of

5
by
Malachy
from
Series 9 Shaver
Have always used Braun. Series 9 head not a smooth shave - rough and sharp. Replaced head - still not good. Going back to Series 7 - more comfortable shave.
Date published: 2018-04-03
Rated

2

out of

5
by
Eric
from
Not Happy
Cutter does not shave as close as previous shavers The series 9 is very expensive compared to other series. Will consider changing to another brand in future
Date published: 2020-01-12
Rated

2

out of

5
by
HairyPotter
from
Not very great
After paying a hefty price for my Braun series 9 Gold edition I find very inefficient Wouldn't cut properly leaving patches that it seriously should have been able to cut! I know I will be wasting money on the way over priced replacement heads that don't last But I'm stuck with this one now Build quality is very *Made in China* feeling I will be looking at another rival brand soon as I can afford to.
Date published: 2018-11-09
Rated

2

out of

5
by
Ktay
from
Not Happy
Not as good as the new head, louder and does not give a smooth shave
Date published: 2018-06-01
Rated

1

out of

5
by
NotAgain
from
Series 9 are very disappointing
I also own another older Series 7, which I use when I travel. Now I switched back to using Series 7 regularly, as I am totally disappointed with the Series 9: the quality is way lower than Series 7 (which makes no sense at all, for being so expensive, and providing you expect a better quality with the newer series). The head replacements for Series 9 are extremely difficult to find, and the 2nd that I bought last me barely four months, not 18 months as advertised (I bought the original!).
Date published: 2019-08-18
Rated

1

out of

5
by
Frustrated2
from
Very disappointed!
My father keeps asking me if I truly changed the blades because it does not work any better than the old one which, by the way, only lasted a few months. I'm very disappointed with this razor and even more so with the replacement blades. For the high cost of the razor and its blades, one would expect a better quality shave. The blades are also difficult to find.
Date published: 2019-06-23
Rated

1

out of

5
by
Bear
from
Poor quality
I bought my Braun series 9 shaver approx 18mths ago, I was shaving once and noticed what i thought i was being cut by my shaver i then noticed a foil on my shaver had a hole in it,(see photo on top foil). So I went to Shavershop Riverlink to purchase a new one and to my surprise they are $75 each as they are not under warranty!!! So i purchased one in November 2018, but as i was shaving today 8th Feb 2019 the one i purchased had another hole in it, so i went back again and same answer NOT under warranty! Less than 3mths and another $75 is this going to continue, because if it does i will be purchasing mabye an Panasonic of same design AND cheaper. So all you people out there with this top shaver be warned if and when your shaver foil fails! $75 EACH TIME.
Date published: 2019-02-08
bvseo_sdk, dw_cartridge, 16.1.1, p_sdk_3.2.0
CLOUD, getContent, 315ms
reviews, product
Is this cassette compatible with model 9390CC? Or is there another (or a better fitting) cassette for the 9390CC/
Hi. Thank you for your question. Yes this does fit the 9390cc. If you have any further questions or concerns, please feel free to contact us. Thank you. Kind Regards, Shaver Shop
Date published: 2019-11-10
Hi  I have been asking everyone with no reply. I bought a S9299 gold limited edition from a friend i met from UK needed cash to get home for emergency & he never told me what the replacement foil head part number is. ? Can you help & tell me and ?
Hi ; I use the 92s replacement cartridges for my series 9 , hope this helps  Cheers Wayne 
Date published: 2019-07-02
What is difference between 92S and 92B heads for series 9 shaver
Colour is the only difference. 92S=Silver and B=Black. Function is identical and they are inter-changeable.
Date published: 2019-03-16
Do the series 9 replacement cassettes 92S and 92B fit any series 9 shaver?
Hi Robin, thanks for your question. The 92S/92B cassettes will fit any Brain shaver in the 92XX range. The performance output of the models is exactly the same and the different model numbers indicate variances in colour and if they come with accessories or not. The 92S/92B cassettes will also fit any of the older 90XX models. Hope that helps. 
Date published: 2018-12-25
I have Phillips Norelco 1190 x. I need replacement blades. Where can I get them and how much do they cost.
I would guess that the Shaver Shop would be the best place to check.  If they don't have it then you have the wrong type of shaver and should see them about a replacement with a good brand.
Date published: 2018-06-07
Hi there, Whilst in USA I purchased the 9095cc Braun shaver & it states the replacement foil/cutter for the silver version is the 90S...does the 92S fit my 9095cc model? I cant seem to find the 90s anywhere apart from overseas (but very expensive)
All of the Series 9 shavers use the same cassette so it fits just fine (I have done this successfully). The original cassettes had a blue titanium bar and the current ones have a gold bar in the middle, this was done to improve cassettte life; maybe this difference makes you concerned that there is a different model. It works fine, and Shaver shop has a good price for this genuine part.
Date published: 2018-03-12
Hi there, I have another question to ask. Can I order the above item here and pick it up at my local SHAVE SHOP ? Thank and regards
Hello Kevin, Thank you for reaching out to us. Unfortunately we do not offer click & collect yet. Kind Regards, Shaver Shop Customer Service
Date published: 2019-05-08
Hi there, I just bought Braun Electric shaver few days ago, model : 9240S. Which cassette shaver replacement, 92S or 92B is for my shaver model ? Thank for reading my question.
Hello Kevin, Thank you for reaching out to us. Both the 92b/92s will both fit your shaver the only difference is the colour. Kind Regards, Shaver Shop
Date published: 2017-09-07
bvseo_sdk, dw_cartridge, 16.1.1, p_sdk_3.2.0
CLOUD, getContent, 314ms
questions, product